Acumatica to play a key role in Hague Dental expansion
May 5, 2022 | News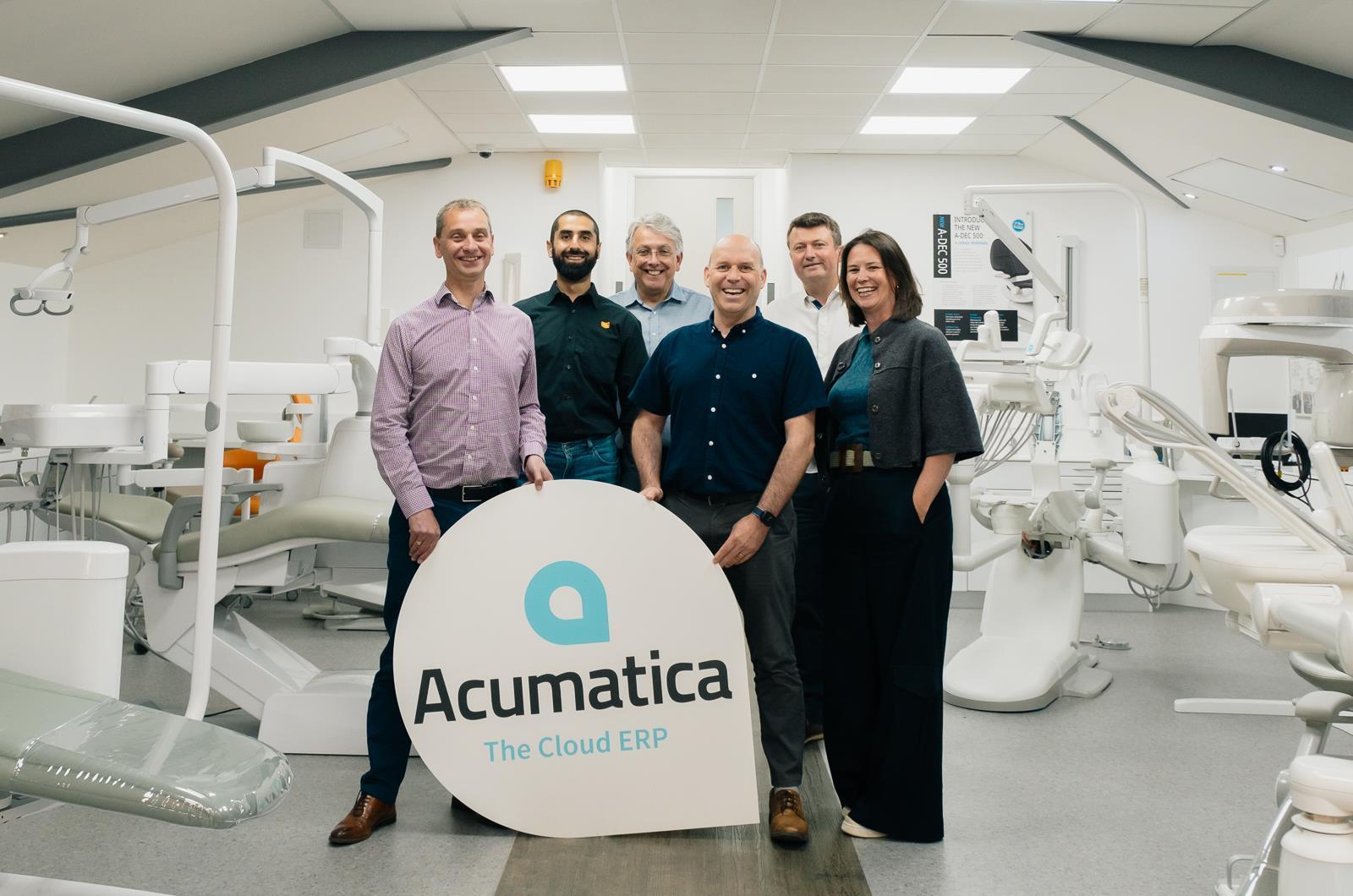 Acumatica to play key role in Hague Dental expansion
Starting out as an engineering firm, Jim and Kirsty Hague established the dental equipment company in 1996. Today, with a team of 20, the company has grown organically, now specialising in the planning, design, and implementation of ambitious dental surgeries across England.
Measuring and improving for business growth
With investors and new managing director Mahdi Kazemzadeh in place, it's time to scale up, as Mahdi explains,
"I'm a big believer in management thinker Peter Drucker's theory that you can't improve what you don't measure and as the business is growing quickly it's increasingly hard to keep track.
Initially, we're looking to seek transparency around efficiency and profitability. We want to understand what we're doing well and where we could disrupt and do things differently."
Hague Dental Director of Operations Paul Churchouse, the company's very first employee and the first to implement ERP in the business, comments, "The system we had in place has worked for eight years but is now out of date and current access to data has become disjointed. Mahdi and I are working closely on the implementation of the new system."
Striving for a more informed approach to business planning and management, the company's aim is to implement one central data source for a business-wide overview of activity.
An article by an Acumatica advocate, Josh Schultz, in The Operator's Handbook fast-tracked the direction of the ERP system search to Acumatica, resulting in contact with business management solution provider Pinnacle.
Born in the cloud, Acumatica requires no installation on server or client machines and puts financials, reporting, and CRM in one place. Above all though, it provides flexibility and this is what particularly attracted Mahdi.
"There's nothing else in the UK that's anywhere close to what Acumatica can achieve," he comments, adding, "With other ERP systems you're tied into consultants that have to tailor processes for you.
Acumatica is designed to allow its users to create queries easily and that's very powerful."
Improving efficiency end-to-end
The company has already identified ways Acumatica will improve efficiency and help to avoid duplication of data entry, as Mahdi explains, "I see business automation as a real opportunity to bring savings to the business.
"We'll be able to design end-to-end internal workflows more readily – it's an incredibly interactive tool. Credit control is one area we can see an immediate opportunity whereby statements can be triggered and issued, and the same for service reminders. At the moment an administrator would have to create it, print it off, pop it in an envelope and send it or ring around booking services – it will free them up for other productive tasks. Likewise, when engineers are on site they will be able to approve purchases, upload images and produce invoices remotely via an App. It will all be traceable and we'll start to be able to gain greater insight on the profitability of our projects."
From initial contact in January 2022, Pinnacle has undertaken initial scoping work including an on-site visit to establish the drivers for the software investment and to fully understand the business' process from start to finish.
Also helping to pull an implementation team together at Hague Dental. Mahdi notes, "As a growing business, there are a lot of unknowns ahead. Often as a consultant, it can be difficult to really understand what it's like for a business owner. However, the Acumatica consulting team at Pinnacle, including Ian Briggs and Gavin Bell have been so supportive, upfront, and collaborative. Acumatica makes great sense, it's clear that the Pinnacle team is experienced in supporting a smooth transition and I can see we'll be able to scale up as we grow. I feel very optimistic about the future."
Pinnacle Business Development Manager, Ian Briggs concludes: "The Hague Dental team have been quick to get on-board with Acumatica, seeing its huge potential for their business. Once, we've completed the on-boarding process, they will be in a position to access high-quality, real-time information and be equipped to identify trends and issues within the business that will not only improve the way they operate but better serve their customers too."
-ENDS-
About Pinnacle
Pinnacle is an experienced business software solutions provider deploying business management software solutions and IT services and support to over 1,000 SMEs throughout the UK and Ireland. As a leading Acumatica Gold Partner, Pinnacle assists ambitious companies nationwide to adopt Acumatica pure cloud software for enterprise resource planning to transform their business for success in the new digital economy.