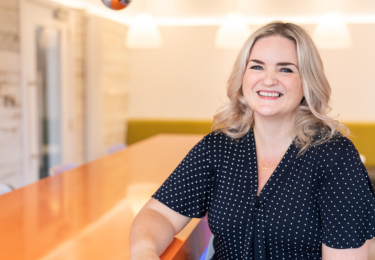 Careers at Pinnacle
Take your career to new heights by joining a company that has always been ahead of the curve. We have a modern, flexible, people-first culture and we invest in your wellbeing as well as your future!
Join our team!
If you are passionate about enabling businesses to thrive in a digital economy using our cloud business management software offerings, we want to hear from you!

With excellent prospects for career development, this is your chance to grasp job opportunities and become a member of the #FacesOfPinnacle.

Check out some of the great benefits you receive when you join team Pinnacle, and if you see a job you'd like to apply for, simply email your CV to careers@pinnacle-online.com

We have exciting plans for the future - be part of them! Follow our journey on social @ #FacesOfPinnacle
Current Opportunities
Why work at Pinnacle?
People first is what we always say. And here are just some of the benefits you can enjoy while working at Pinnacle!
Happy Holidays
34 Paid Holidays (Including Public Holidays & Christmas Eve)
Family support
Enhanced Maternity & Paternity
We have you covered
Private Medical Insurance and various other insurance options including Income Protection in Ill Health, Life Assurance
We care
Wellbeing Programme
We are flexible
Flexible working hours including part time
Talent, not location
Work from Home, Office, or Both
Share the love
£4,000 Employee referral program
Work, Play
Lots of team and company wide events
Giving back
Supporting YOUR Charity
Helping you save
Electric Car Scheme
Life at Pinnacle
"Joining Pinnacle in 2021 amid Covid challenges has been career-transforming. The daily learning from the team, coupled with strong managerial support, facilitated my transition from Sage 200 Consultant to Sage Upgrades Project Manager, showcasing Pinnacle's commitment to career development. Pinnacle's "People First" culture is evident in well-organised events like memorable trips to Alton Towers and Portugal. As a mum of two, I've received unwavering support in balancing family and work, overcoming weekly challenges with understanding colleagues. Working from home at Pinnacle has provided invaluable flexibility, revolutionizing childcare logistics and enhancing my overall work-life balance and wellbeing."
Hannah Moran
Sage Upgrades Project Manager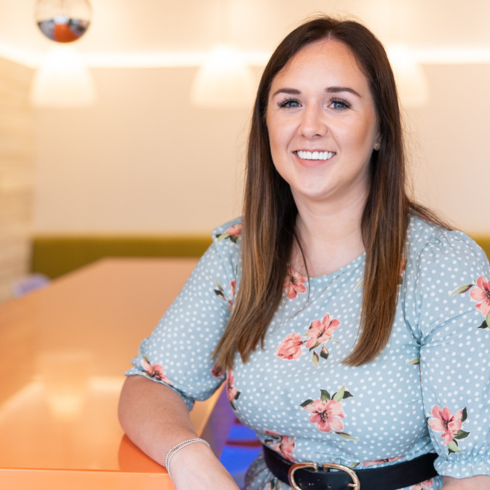 "After more than 24 years at Pinnacle, I can't envision myself working anywhere else. The unwavering support, from Managing Director Jeremy to my colleagues, has been consistent throughout. Pinnacle has provided numerous opportunities for self-development, elevating both my skills and my sense of worth. The unique feeling of being truly valued is something I doubt I'd find elsewhere. Pinnacle's flexibility with working arrangements, especially during critical moments, has been a standout feature. The benefits offered are unparalleled. While hard work is a given, the rewards at Pinnacle are truly gratifying. Joining Pinnacle wasn't just joining a company; it was becoming part of the Pinnacle family"
Ian Pye
Sage Intacct & Sage 1000 Consultant #FACESOFPINNACLE
"Pinnacle is such a great place to work - from the top down, everyone is willing to help each other out to ensure you feel supported, both in and outside of work. It's reassuring to work somewhere you feel valued. I love the energy of working at Pinnacle, especially being part of a large team striving toward success, and with many different teams that have amazing expertise, I learn from them. Working directly with so many customers means that you can have a lot of impact, which is really gratifying."
David Currie
Pinnacle Direct Manager #FACESOFPINNACLE
"I have worked at Pinnacle for over 12 years and what I love most about my role is the variety of customers I deal with on a daily basis. Pinnacle has nurtured me in my role with a fantastic manager who encourages me at every opportunity, provides training opportunities, and gives positive reinforcements. The company emulates the word teamwork."
Roslyn McKee
Pinnacle Direct Manager #FACESOFPINNACLE
"As a Sage 200 Account Manager, I enjoy building trusting long-term relationships with my customers, meeting with them face to face, and working with them as their business grows to find solutions for their requirements. I absolutely love working for Pinnacle who have developed my roles throughout the years having worked in the Pinnacle Support, Consultancy, and now Account Management teams."
Kelly Swan
Sage 200 Account Manager #FACESOFPINNACLE
"I have worked at Pinnacle for over 15 years and many of my colleagues I started with then, are still in the business today. I would describe the culture at Pinnacle as a family and that unique connection across our teams enables us to work incredibly closely to provide solutions to issues that you wouldn't necessarily always think of. The people really are the reason I have been at Pinnacle for so long and I consider everyone to be a friend, not just a colleague. Team and company meetups across our UK-wide offices bring everyone together in a non-formal and fun way, to provide yet another level of support to each and every member of staff."
Graham Lilley
Managed IT Services Support Team Leaders #FACESOFPINNACLE
Current Opportunities
If you see an opportunity you are interested in, let's have a chat!