Adapt, survive and thrive in tough times
February 18, 2021 | News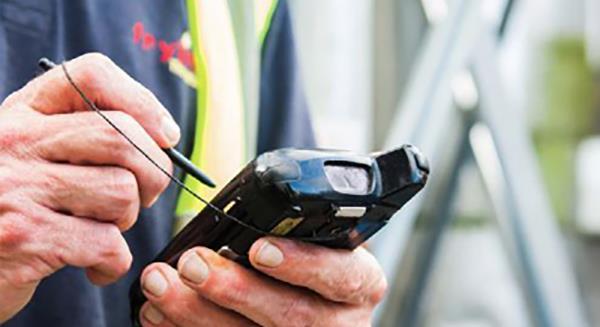 The huge acceleration in online purchasing has been one major trend in 2020. Between February and October 2020, online sales increased by 52% (source: The Office of National Statistics). The growth that would previously have happened gradually over years has been achieved in a few months.
The pandemic has also seen unprecedented spikes in demand at certain times for certain goods, sometimes putting distribution and wholesale businesses on the back foot.
We've all seen what happens to those enterprises, once jewels in the crown of the UK economy, that refuse to adapt to new market and supply chain conditions. Let's look at three ways – there are many more – in which a powerful ERP system such as Sage 200 provides a platform for satisfying customer demand while retaining control of your business:
An efficient eCommerce operation
Web integration technology opens up new routes to market for wholesale businesses. Pinnacle can help you to connect your e-commerce store on Amazon, Shopify, eBay, and other online platforms directly with your ERP system. With your front-end, customer-facing web presence integrated with current stock availability, you're never at risk of over-promising to your customers, only to then under-deliver and disappoint.
In a two-way seamless flow of data between the web portal and the Sage ERP system, sales orders are transferred into Sage, the stock is updated, and paperwork such as invoices and picking, delivery, and despatch notes is generated automatically. The purchaser is provided with up-to-date information, while the ERP system has everything it needs to ship and bill for the order.
Going online must be part of a carefully considered business strategy, of course. For example, if you plan to expand beyond trade sales to start selling directly to the public, how will this affect your established B2B relationships?
EDI – a must-have in certain sectors
Wholesalers and distributors need to fulfill orders from supermarkets and other retailers as quickly as possible so that in turn they can satisfy their customers even better if you can draw on business intelligence to anticipate future demand.
We can integrate EDI (electronic data interchange) capability into Sage to automate the exchange of orders and invoices with your customers and trading partners. EDI functionality becomes a workhorse for your business, tirelessly loading orders into Sage and sending invoices back on your behalf 24/7.
Keeping tabs on your products with batch traceability
In a fast-moving business environment, timely picking and shipping of customer orders must be matched by tight stock control to maintain quality and safety standards. For many distributors, especially in industries such as food & beverage, chemical, and pharmaceuticals, batch traceability is essential.
The Stock Control module within Sage 200 lets you set up traceability and monitor traceable items in your system to track movement across the warehouse operation, identify the source of any problems, and, if necessary, recall, faulty products.

Equipping your business to evolve
Every day, the Pinnacle consultancy team helps businesses to implement a technology platform that facilitates change and supports sustainable business growth. Between us, we have 150 years of Sage 200 experience.
Pinnacle can assist your digital transformation to resolve specific business pain points and address both the challenges and the opportunities that are emerging in these tough times.