CIM Awards Top marketing accolades for Munster Simms
November 4, 2011 | News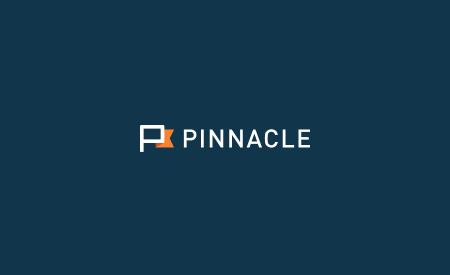 The Chartered Institute of Marketing last night celebrated the highlight of its centenary year- the 2011 Marketing Excellence Awards Ireland in City Hall, Belfast.
As event partners Sage and Pinnacle we among more than 400 guests celebrated the remarkable achievements of the marketing profession across the island of Ireland. The big winners on the night were Munster Simms Engineering who picked up three awards including Marketing Excellence for Engineering, Best New Product/Service Introduction Campaign and the one off Centenary Marketing Excellence Award for the private sector. Other top winners included Autoline Insurance Group, Northern Ireland Chamber of Commerce, Fleet Financial and Translink picking up two awards each. Northern Ireland Screen picked up a new Chairman's Award for Special Recognition for contribution to the film industry while Lyle Bailie & DOE Road Safety picked up the same recognition award for marketing impact.

Renowned Irish entrepreneur Paul Costelloe addressed the audience with inspiring words about how he built his global fashion brand and how he has diversified and adapted his business over his long and prestigious career.
Charles Fulton, Chair of CIM Ireland said, "This has been a tremendous celebration for the Institute's centenary year. We had a very strong field of finalists from a diverse range of sectors and I know the judging panel had a difficult job.
Winning companies, individuals and those who have been highly commended can be extremely proud of themselves. We would not have been able to host this event without the support of our partners Kantar Media, Invest Northern Ireland and nvest Northern Ireland and Sage with its local partner Pinnacle as well as the many support and event sponsors.

We would like to thank them and indeed all of the companies who entered. With the completion of a century in winning professional recognition and status for the marketing professional, The Chartered Institute of Marketing will continue throughout its next century as the marketer's lifelong career partner, and the champion of marketing excellence in all aspects of business and commerce.
These Awards provide marketers with an opportunity to show off the positive power of marketing and demonstrate the beneficial contribution that marketing provides to both an organisation's bottom line and long-term future. The success of these awards in Ireland is a testament to the dedication and commitment of professional marketers."
Industry categories
Category 1 - Engineering: Winner - Munster Simms (Whale)
Category 2 - Food & Drink: Winner - Irwin's Bakery Highly Commended - Suki Tea
Category 3 - Chemicals, Plastics and Pharmaceuticals: Winner - Almac Highly Commended - Sepha
Category 4 - Alternative Energy & Other Green Technologies: Winner - Agri AD Ltd
Category 5 - ICT Industry: Joint Winners - BT Everywhere Campaign and Allstate
Category 6 - Textiles and Clothing: Winner - Decora Highly Commended - Mac in a Sac
Category 7 - Building and Civil Engineering Industries: Winner - Patton Group Highly Commended - Brett Martin
Category 8 - Tourism and Hospitality Winner - Killyhevlin Hotel and Health Club Highly Commended - George Best Belfast City Airport
Category 9 - Arts, Heritage and Creative Industries: Winner - Ulster Orchestra Highly Commended - Temple Bar Cultural Trust and Audiences NI
Category 10 - Service Sector - Personal Services: Joint Winners - Dunmurry Dental Practice and Autoline Insurance Group
Category 11 - Service Sector - Business to Business: Winner: Fleet Financial Highly Commended - Clarendon Executive
Category 12 - Social Economy Businesses, Charities & other Not for Profit incl Public Sector Winner: Translink
Category 13 - Retail (including online retail): Winner - Sainsbury's Highly Commended - Menary's and Clery's & KOH
Campaign and Professional categories
Category 14 - Best Sales Campaign using Traditional Promotional Mechanisms - Winner: NI Chamber of Commerce Highly Commended: Moy Park
Category 15 - Best Online Campaign : Winner: Ion - City of Culture Highly Commended - Irish Football Association
Category 16 - Best Brand Development Campaign: Winner Large - Northern Bank Highly Commended Large - BBC Sport NI;
Winner Small - Pierce Communications & Fleet Financial Highly Commended Small - Todds Leap
Category 17 - Best International Market Development Campaign: Winner: Linwoods Highly Commended - CIGA, Path XL & Clarehill
Category 18 - Best New Product / Service Introduction Campaign Winner: Whale Pumps (Munster Simms Engineering) Highly Commended: Brett Martin
Individual achievements
Category 19 - Senior Marketing Professional: Joint Winners - Ann McGregor Northern Ireland Chamber of Commerce and Cathy Martin CMPR
Category 20 - New Marketing Professional: Joint Winners - Kristen Aiken, Autoline Insurance Group and Paula McCloskey, Specialist Joinery Systems
Special Awards
Chairman's Award-Special Recognition: NI Screen -for contribution to Film Industry Lyle Bailie & DO Road Safety for impact
Centenary Marketing Excellence Award: Winner Private Sector - Munster Simms (Whale) Winner Public Sector - Translink