First Linux Customer for Pinnacle: Sage
March 30, 2006 | News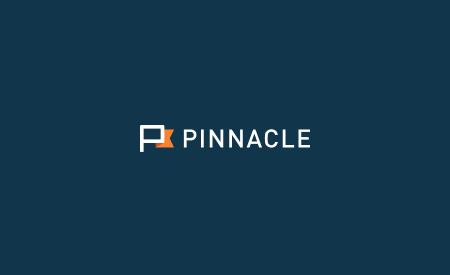 Pinnacle Computing is one of the first Sage business partners to implement Sage Line 500 in a Linux environment, pioneering the way for future Linux-based implementations.
William Sword Ltd has selected the latest combined Sage / IBM technology offering due to both Sage & IBM's reputation for performance, reliability and stability. Sage recently launched their Linux-based edition of Sage Line 500 for IBM Informix Dynamic Server. Companies wishing to invest in a comprehensive yet cost-effective ERP software solution can now implement Sage Line 500 - Sage's flagship finance, distribution, manufacturing, contracting and service solution for medium and large-scale businesses - utilising advanced IBM database technology combined with the powerful Linux operating system.
William Sword Ltd, a large modern food manufacturer in Glasgow who supplies both fresh and frozen products to small shops and large supermarkets, has made the strategic decision to move their Sage Line 500 software from a UNIX to Linux platform. They have been working closely with their software provider, Pinnacle Computing, to implement and support this solution.
An advocate of Linux, William Sword's IT strategy is based on providing a complete Linux environment across their organisation. When Sage teamed up with IBM, to make Sage Line 500 available in Linux, William Sword immediately recognised the benefits of migrating from their old UNIX environment.
David Sword, Joint Managing Director at William Sword Ltd, commented, "The combination of IBM Informix, with an Intel-based server and Linux offers excellent performance, reliability and manageability available for our Sage Line 500 ERP environment.
"We've been a C-ISAM SCO user for some time and a Linux user for about 5 years (including Linux Open Office as well). The reason we chose to upgrade our Sage Line 500 Linux solution on IBM IDS was that we needed seamless integration across all of our platforms for the entire William Sword operation. The combination of Sage Line 500 ERP on Linux and IBM Informix Dynamic Server has given us this fully integrated solution."
This move was backed by clear business benefits, with Linux offering far-reaching advantages in both cost and performance. To forward-thinking business managers like David Sword, the ability to make effective business decisions through a unified enterprise-wide business view, was a key factor in making this strategic move.
Angela Kane, Business Development Executive at Pinnacle, comments: "It's no surprise Linux is the world's fastest-growing operating system - it's open, stable and easily scalable. Companies of all sizes are realising huge cost benefits by switching from proprietary operating systems to Linux, and we are delighted to be working closely with William Sword to achieve their IT strategy."