Global Cleaning Contracts scrub up their customer service with Sage 200 and CRM
February 8, 2013 | News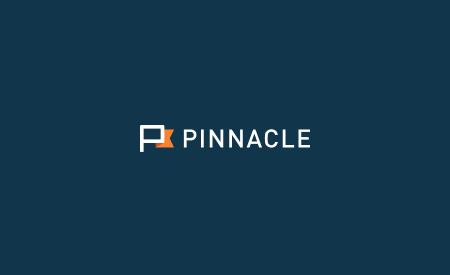 With customer service at the heart of their business, Surrey based Global Cleaning Contracts, implemented Sage 200 and Sage CRM with Sage Business Partner Pinnacle.
Established in 1977 and growing into an £8 million business GCC specialises in providing its nationwide customer base with cleaning contracts for commercial and leisure premises.
GCC became aware of the increasing importance of having accurate up-to-date information on both their customers and contractors for reasons such as customer service and retention. They have refreshed the company's IT infrastructure with an integrated Sage 200 Financials and CRM solution which allows them to focus on excellence in both these areas and to provide a strong, solid platform on which to take the business forward.
Customer service is at the heart of GCC and Sage CRM helps their 57 customer-facing contract management staff and sales people to manage 250,000 or so active prospects at any time. The Sage CRM solution is the engine behind both sales and customer service. Richard Luckman, Managing Director of GCC comments, "It's a dynamic tool that underpins our sales cycle, helping us to make the best of every sales opportunity; I can measure the business in the pipeline by region, sales person and prospect. Having this overview across a business is very valuable. The solution assists in the continual drive to customer satisfaction and helps us make appropriate decisions around future investment."
With the new platform in place customer retention rates have improved significantly. Should GCC unfortunately lose a customer, the team can analyse the reason and trends through their Sage CRM system. Having access to meaningful data in this way has helped in managing the GCC business giving insight into whether they are meeting their service level agreements for response times; where they are getting it right and where there is scope for improvement.
Richard notes that while Sage CRM is vital in generating and managing a constant flow of new business, it's important not to forget the support that Sage 200 Financials also provides as a workhorse of the business: "It's not just about running our own company accounts. Sage 200 is essential to ensure we are correctly invoicing our customers and paying our contractors at the right time every month. The integration between our CRM and finance software is vital in picking out the right data at the right time."
Richard sums up, "Updating both parts of our solution – finance and CRM – and bringing them under the Pinnacle umbrella proved a good move. I've known the quality of the Pinnacle service for a long time, both here at GCC and in a previous role and I have every confidence that they will be able to help us to develop our software in future as our business changes and grows."
Read more by downloading the full case study on how Global Cleaning Contracts, implemented Sage 200 and Sage CRM with Sage Business Partner Pinnacle.