How Digital Transformation Enhances Business Resilience
October 21, 2021 | News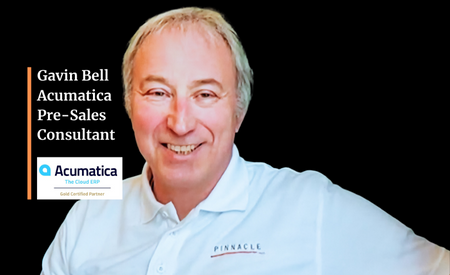 How Digital Transformation Enhances Business Resilience
No one could have predicted that 2020 would be the year that companies worldwide would have their business resilience put to the test—and by an invisible virus no less.
These are a few examples of the challenges almost every organization faced since early 2020, including:
Going virtual: Companies transformed their on-site workforce to a completely virtual workforce quite literally overnight. These firms had to quickly innovate to ensure business continuation. Those who had a remote-work structure already in place could adapt more easily.
Increased network loads: With everything shifting online, a company's network is likely going to be pushed to its limits. Those who were able to quickly scale up their network capacity fared much better than those who could not.
Growing security concerns: Along with a virtual work environment comes increased opportunities for hackers to exploit weaknesses in any security apparatus that wasn't designed to provide the level of protection that companies needed. The need to protect important data, privacy, and intellectual property became even more difficult.
Now, almost 18 months later, we're all a bit wiser. We see that the companies who prioritized digital transformation before the pandemic hit, and in the early stages of the shutdown, were able to adapt, survive, and become more resilient.
The Digital Transformation—Business Resilience Connection
There are 4 major ways digital transformation enables businesses to become more resilient.
Processes are streamlined: When there is a significant disruption to any organization, one of the first things that need to be done is to identify opportunities to enhance efficiencies and reduce costs.
Are there any processes that can be automated? Can the speed in which issues uncovered through performance testing are resolved? Can analytics be used in new ways to drive better decision-making? When a company embraces digital transformation, the answer to all of those questions is yes.
Data is used more wisely: When there are huge changes to the economy, the markets where firms compete also change. The company that embraces digital transformation to mine for more data will come out on top. Companies can make use of technologies to gain new insights on the customer experience, call center performance, manufacturing output, shipping times, and more.
Digital transformation also enables this information to flow more quickly between departments. After all, data isn't any good unless it's in the hands of the people can analyze it and use it to create better outcomes for the company. Digital transformation enables this data collection, analysis, and sharing.
Flexibility becomes a priority. Perhaps the most important thing we all learned in the past 18 months was to be more flexible. As mentioned, most companies went from on-site to virtual setups with no warning.
Now, as companies are starting to buzz about "return to work" they must remain flexible. Return to work doesn't mean a return to normal as we once knew it. The majority of organizations are pursuing a "hybrid" work environment where employees are working on-site and remotely, not either/or.
This creates a new challenge for firms as they need to ensure all employees are switching between on-site and virtual as seamlessly as possible. This can only be done when an organization commits to a full digital transformation.
Companies become future proof: After a complete digital transformation, companies are future proof. There's no worry about outdated software or outgrowing the system. A cloud-based system can easily be scaled up as the company grows. New features and customizations can be added, and others can be taken away, as needed.
Increased Business Resilience Starts with Smart Digital Transformation
Becoming more resilient is critical for any business. The next major disruption can come at any time. Undergoing digital transformation is your best opportunity to remain resilient when uncertainly abounds.
Now, the temptation may be to take a "rip-and-replace" approach. That is to say, rip out your legacy systems and install a bleeding-edge cloud-based system in one fell swoop. There are times, when this may be the best approach. However, we find that companies who need that approach are more the exception than the rule.
Smart digital transformation starts with finding opportunities to bridge legacy systems to digital solutions. You want to modernize over time and actually keep your business running while building resilience through digital solutions.
Delivering a Seamless Digital Transformation Experience
Your company can become more resilient through digital transformation andPinnacle can help get you there.
As an Acumatica Gold-Certified Partner, we are ready and able to successfully implement your Acumatica ERP system. Acumatica is an award-winning ERP software solution that can be tailored to your business, thereby accelerating your return on investment, and decreasing the time spent training employees.
If you would like to learn more about cloud-based ERP software or to schedule a free Acumatica demo, then contact our team today! You can also join our "Acumatica Lunch & Learn" online demonstrations to learn about Acumatica, The Cloud ERP, while enjoying lunch on us.