Pinnacle Acquisition Trail Expands Group in Scotland
March 29, 2006 | News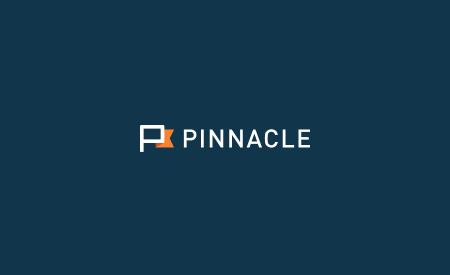 Pinnacle Computing, Sage's fastest growing business management software solution provider, is delighted to announce its acquisition of Glasgow-based Axiom Business Computers Ltd Sage division.
The acquisition of the Sage business of Axiom, which has been providing Sage solutions since 1982, will allow Pinnacle to further develop its product offering and market share in business management software in Scotland. Through on-going expansion Pinnacle now employs over 80 staff and the Group boasts in excess of 400 Sage client sites across the UK and Ireland. The Axiom Sage staff will move into the existing Pinnacle offices in Hillington, Glasgow.
Since its inception in 1993 Pinnacle has become the fastest growing Sage business partner in the UK and Ireland, with offices in Belfast, Dublin, Glasgow, Hull and Liverpool. Axiom Business Computers Ltd. was an attractive match for Pinnacle as it embraced Sage software in 1982 and like Pinnacle Computing, has been one of the few Sage Partners to gain a strong foothold in the business management software market.
Commenting on the acquisition, James Spencer Managing Director for the Pinnacle Group, said: "We are delighted to announce the acquisition of the Sage business of Axiom Business Computers Ltd as it will allow us to extend our range of business management software solutions and services in the Scottish marketplace.
"Pinnacle's focus is to strategically grow its business whilst sustaining a local presence in all the areas in which we operate. We feel that it is paramount that our clients can be serviced locally while having access to the Group's central pool of skills and resources".
George Blair, Axiom Managing Director continued "Pinnacle's move to acquire Axiom Business Computers Ltd. is extremely positive for Axiom Business Computers Ltd's existing Sage clients as Pinnacle has a wealth of experience in providing these solutions and an excellent reputation for supporting its clients. We now have the backing of a professional and successful group, who is well-established player in the ERP software arena. Axiom Business Computers Ltd. is strategically focussing on expanding its presence in the legal sector in which we have been supplying solutions for over 23years".
James Spencer is confident that this latest acquisition will help to fuel Pinnacle's next period of growth, he concluded. "Pinnacle offers full geographic support for Scottish businesses that need experienced and expert consultants to implement Sage CRM and ERP solutions into the heart of their businesses. Axiom's strong presence in the construction and contracting market further compliments our own expertise in this area".