Pinnacle and Sage UK were once again proud to support the annual CIM Ireland Marketing Awards 2012
November 9, 2012 | News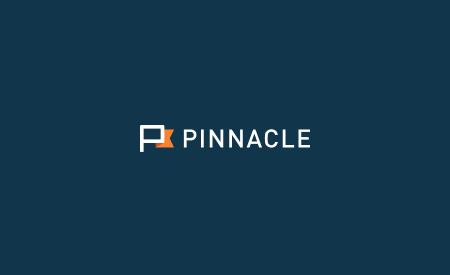 Pinnacle and Sage UK were once again proud to support the annual CIM Ireland Marketing Awards 2012
The thirteenth Chartered Institute of Marketing (CIM) Ireland Marketing Excellence Awards 2012 recognised Northern Ireland's leading marketing professionals across 23 award categories in a lavish ceremony at Titanic Belfast, 7th November.
Congratulating the winners, John Edmund, CIM's Ireland Board Chairman, said:
"CIM has been supporting excellence in marketing by Irish businesses for over 50 years now and since the awards programme began the quality of the submissions has impressed the judging panel more than the year before. Congratulations are due to all the companies who entered this year but particularly to the winners as this year the competition was greater than ever. I am confident that I speak for everyone when I say this year's Awards have been a huge success and that has been due to the excellent businesses that have entered.
In 2012 we have seen local businesses create fantastic promotional campaigns that have been creative and impactful far beyond these shores, we have seen new product and service developments becoming more and more commonplace not only within large corporations but also within the SME sector and, encouragingly, we have seen long established companies focus on marketing to fight off the new found competition.
I am grateful to each of our sponsors and support partners, each one of them a successful brand that recognises the importance of professional marketing within their business. In such a tough economic climate we trust that tonight's celebrations will show that marketing grows businesses, so marketing success needs to be recognised and promoted - their support makes that possible."
Pinnacle and Sage UK presented three award categories on the night and Sage UK's General Manager, Bob Anderson, explains why the CIM Ireland Awards are so important:
"An award from CIM Ireland can really boost a company's reputation in the marketplace and acts as a real motivator for the marketing team. Sage and Pinnacle are delighted to see Northern Ireland's marketing talents grow and develop each year and we are proud to be involved with rewarding these outstanding efforts."
Of the winners Dr Vicky Kell, Director of Trade, Invest NI, added:
"We have seen some great campaigns over the last year with market expansion and new product and service development coming more and more to the forefront of effective business strategy. We are delighted to reward the outstanding passion and creativity of local marketing professionals at the CIM Awards, particularly in relation to export marketing."
For more information on the award categories and award winners go to www.cimireland.net
- ENDS -
CIM Ireland Marketing Excellence Awards 2012 Categories are as follows:
Industry
1. Engineering Sector – Whale (Munster Simms Engineering Ltd)
2. Food & Drink Sector – Premier Foods
3. Chemicals, Plastics, Pharmaceuticals and related - ALMAC
4. Alternative Energy & other Green Technologies – Simple Power
5. IT Industry Software and Hardware Sector - Maildistiller
6. Building and Civil Engineering Industries - Mivan
7. Tourism and Hospitality – Belfast Zoological Gardens
8. The Arts, Heritage & the Creative Industries – National Museums Northern Ireland
9. Business Services Sector – Aspray Property Services
10. Social Economy Businesses, Charities and other non-for-profit – Employers for Childcare
Charitable Group
11. Retail Sector - Sliderobes
Campaign/Professional
12. Best Sales Campaign – Traditional, Online and International Marketing – Mash Direct Ltd (Small) and George Best City Airport (Medium/Large)
13. Best Brand Development Campaign – Vita Liberata (Small), NITB and AV Browne (Medium) and Clerys and Koh Creative (Large)
14. Best New Product / Service Campaign – TreatTicket.com (Small), Whale (Munster Simms Engineering Ltd) (Medium) and Linwoods (Large)
Individual/Professional Achievement
15. Senior Marketing and Sales Professional of the Year – Niamh Taylor
16. New Marketer of the Year – Leanne Rice