Pinnacle announced as Sage's Strategic Partner
January 1, 2013 | News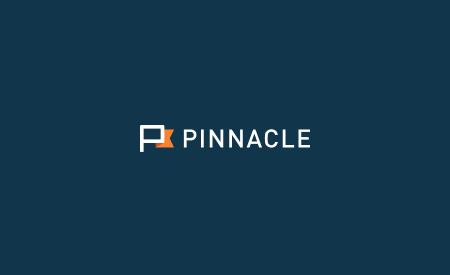 Pinnacle is pleased to announce that it has been awarded Sage's prestigious "Strategic Partner" status. The esteemed partnership comes in the wake of Sage restructuring the way its Business Partner channel operates, with the introduction of two categories of partners, Strategic Partners and Associate Partners.
As a Sage Strategic Partner Pinnacle will work hand in hand with Sage to help shape existing and new products and services while also benefiting from a unique partnership that will enable Pinnacle to invest in its existing customer base while also growing throughout the UK and Ireland. Pinnacle is one of few partners that has been awarded with the "Strategic Partner" status, whilst the remaining channel become Associate Partners.
James Spencer, MD of Pinnacle, commented on Pinnacle's recent appointment:-
"2013 sees Pinnacle celebrate its 20th year in business and the appointment by Sage as its Strategic Partner is a timely announcement, reinforcing the way Pinnacle does business with Sage and importantly our customers. Pinnacle remains at the forefront of the Business Partner channel through its range of extraordinary customer services to its Sage ERP X3, Sage ERP 1000, Sage 200 and Sage CRM customer base throughout the UK and Ireland.
Pinnacle's Strategic Partner status not only means that our customers will benefit from extra resources available from Sage, but the Pinnacle team with continue to grow its expertise from on-going training and support from Sage.
Customer service remains core to our business strategy and we are passionate about helping our customers discover their potential through Sage technology and services".
Jayne Archbold, Managing Director, Mid-Market Division, Sage UK Ltd, comments:-
"Pinnacle has been an esteemed, fully accredited Sage Business Partner for 20 years, supporting over 1000 Sage customers and 7700 Sage users, across the UK and Ireland. Pinnacle's people are also at the root of their success. They have outstanding teams who are highly experienced in their field while being focused on meeting customer expectations. As a Sage only partner, Pinnacle's management team is focused on the growth of Sage customers whilst delivering outstanding customer service, they supply the full range of Sage Accounting, ERP & CRM Software solutions, so they are well positioned to offer clients the optimum solution to support their business processes and software requirements, for these reasons Sage is proud to have Pinnacle as a Strategic partner".
See full interview on Pinnacle's role as Sage's Strategic Partner with Jayne Archbold, MD Mid Market Division Sage UK.