Pinnacle Announced Sage 'Strategic Partner'
April 25, 2004 | News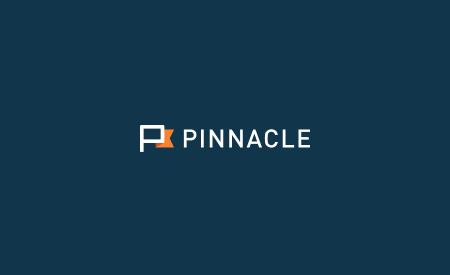 Internationally recognised and renowned Sage, the world's largest supplier of business management software, has announced Pinnacle Computing as one of its elite "Strategic Partners".
This announcement follows Sage's new initiative to strictly control its reseller network. With four tiers in the reseller structure, which are guided by extremely tight criteria, the accolade is classified as Tier 1 and demands the highest-level of accreditation, capability and resources to implement and support large IT projects.
Pinnacle Computing has proven invaluable in the Sage success story of business management and Enterprise Resource Planning (ERP) solutions for the mid-market sectors. Ken Montgomery, Managing Director of the Pinnacle group, reaffirmed his commitment to providing local businesses with industry specific solutions: "Pinnacle has invested heavily in its team over the past decade in order to reach the level of consultancy required to assist manufacturing, distribution, contracting, finance and service businesses translate their processes into a software solution. I am confident that Pinnacle will continue its high professionalism and consultative approach when implementing and supporting Sage Line 200 & Sage Line 500 solutions. Pinnacle will continue to be critical in Sage's future success in this market".
Pinnacle Computing started nearly a decade ago as a Sage business partner pulling in the finest IT personnel as the basis for a successful business. It now has a large team who provide highly specialised and tailored ERP solutions. The Pinnacle group has steadily grown to over 50 employees and operates from offices in Belfast, Dublin, Glasgow and Liverpool to give local support their 260 + strong client base. Sage Line 200 & Sage Line 500 are the products Pinnacle specializes in, enabling them to gain this status.
Pinnacle is clearly one of the elite few that Sage recognizes as key to its future growth and success.