Pinnacle Computing grows business in Southern England with further acquisition of ADA's Sage Business
August 30, 2007 | News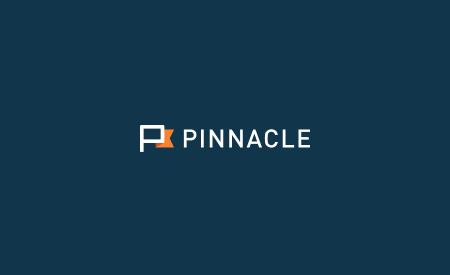 Pinnacle Computing, Sage Business Partner, has extended its coverage in the South of England with the acquisition of ADA Computer Systems' (ADA) Sage Business; the Services led Systems Integrator on August 31st, 2007.
The acquisition is the eighth for the Pinnacle group since its foundation in 1993, and the second in 2007 in the Southern England region. The acquisition will add a further 41 Sage clients to Pinnacle's existing 700 UK and Ireland wide customer base. Pinnacle continues its strategy in establishing national Sage services and solutions for SME's and large sized businesses while reaffirming it's commitment to supporting customers locally.
ADA, who employ 70 people and turnover of £7million have offices in Sussex, Kent, London and The Midlands. The principle activities include the delivery of Project, Support, Managed and Outsourced services to businesses requiring improvements in their Advanced Infrastructure, Data and Messaging and Application Security. ADA has significant multiyear customer contracts across the Banking, Finance and insurance sector along with both retail and legal customers. ADA, a multi disciplined Microsoft Gold partner will continue to focus and grow its services exclusively in these areas.
David Rabson, Managing Director of ADA Computer Systems is delighted with the smooth transition of the Sage customer base to Pinnacle, he comments
"The attraction of Pinnacle Computing mirrors ADA's strong customer service culture which has been paramount in the development of our business ethos. Pinnacle will continue to expand the adoption of Sage business clients. ADA's Sage customer base will benefit from this transition in the long term as Pinnacle is committed to support, service and long term relationships. ADA will continue to focus our growth in our core service led offerings"
James Spencer, Managing Director, Pinnacle Computing commented:
"For the past 14 years, Pinnacle has provided customers with leading-edge, innovative and effective Sage products, services and support. This acquisition demonstrates how Pinnacle is building business success with Sage skills in key areas to meet the emerging transformation needs of its clients. This valuable new asset enables us to move more aggressively to execute our strategy for growing our local footprint."
Pinnacle employs 80 staff across the UK and Ireland, has an annualised turnover in excess of £8 million and provides Sage software solutions and services to more than 700 businesses nationwide from offices in Portsmouth, Maidstone, Hull, Liverpool, Glasgow, Dublin and Belfast.
As the market place consolidates, this is a clear demonstration of Pinnacle's strategy to develop its growth both organically and through acquisition. The move is intended to significantly strengthen the Customer Service delivery at Pinnacle, while seeking to grow its customer base in its traditional markets.