Pinnacle for Lisburn firm's customer services
August 26, 2008 | News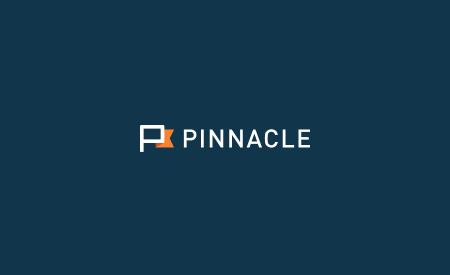 Sage business partner Pinnacle Computing has helped a plastics extrusion specialist dramatically improve its relationships with customers, by implementing Sage 1000 software.
The company worked with Boomer Industries, in Lisburn, Northern Ireland, as it faced a new challenge. Boomer manufactures both off-the shelf and bespoke plastic profiles for market sectors such as 'off site' construction, caravan and bus building and traditional construction.
Boomer offers their global customer base added value by supplying ready-to-fit products, which reduce their customers' manufacturing and labour costs. But as the business recently expanded, this service put additional pressure on how Boomer built and managed relationships with their customers.
Andrew Wallace, Boomer's Financial Director, explained: "Customer service is very high on our agenda. We're not a manufacturing company with customer service bolted on; more a customer service company in manufacturing."
The business has recently doubled the size of its production facility, as a measure of its global success, with an expanding customer base throughout the UK and Ireland, Europe, the Middle East and North America. Its workforce has grown to 68 employees and the business generates around £6 million.
Boomer's managers recognised that an integrated customer relationship management (CRM) system, to provide visibility of communications and correspondence with clients and between all departments, would help them deliver seamless customer service and efficiency gains.
Previously, Boomer's departments, such as sales, customer services and finance, all generated their own customer information, which meant that no department had visibility of another's day-to-day interactions with the customer base and information was duplicated.
Pinnacle Computing had already worked with Boomer over the years and they recommended that the business upgraded to Sage 1000, a complete, single business management solution, which seamlessly links operations, from accounting to customer services, sales and marketing and the warehouse. The software allows staff in different departments to share information and be more efficient.
Pinnacle Computing's experienced and knowledgeable support team quickly implemented Boomer's 16-user Sage 1000 system, as a two-phased approach over a six-week period, with a dry run for user testing, followed by a live conversion.
"Right from the start, we were impressed with the additional functionality within Sage 1000, as an integrated business-wide solution," Andrew Wallace recalled. "It incorporated improved CRM and much more, and was clearly designed to help all parts of our business focus on delivering excellent customer service at a profit."
The results have been impressive and service levels have increased. Boomer now finds it easier to give accurate, timely information from across the business to customers. Staff's reaction time has dramatically increased and, as a result, they are delivering better customer service, with information on purchases, orders, accounts and outstanding bills available at their fingertips.
Part of Sage 1000, the Sage Business Intelligence feature transforms existing business data from across the company's system into real intelligence on Boomer's markets, customers, operations, suppliers and business performance. It is all delivered straight to managers' desktops to help them maintain a competitive edge.
The productive relationship between Boomer and Pinnacle looks set to continue, as Boomer plans to roll out the system across the whole company. The team mainly uses Sage 1000 to help sales and service teams, but they are confident in using the system and, with the foundations in place, they already understand its potential to support their growing business.
Andrew Wallace added: "We have a long-term partnership with Pinnacle, valuing their ability to provide local support, technical experience and excellent customer service."
Click here to download the Sage 1000 Boomer Industries Case Study