Pinnacle scoops top honours at Sage Circle of Excellence Awards 2011
December 7, 2011 | News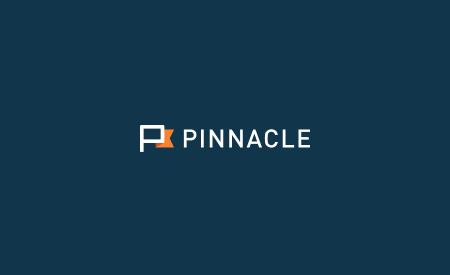 Sage UK, the leading business software and services provider, today named its business partner Pinnacle as one of its winners of the coveted Sage Circle of Excellence Award 2011 which was hosted at Blenheim Palace.
Launched seven years ago, Sage's Circle of Excellence recognises and rewards its leading Business Partners who provide outstanding customer service and whose customers are the most likely to recommend them to friends and colleagues.
On presenting the award, Brendan Flattery, CEO, Sage UK & Ireland commented, "It's a real privilege to present this award to Pinnacle and my congratulations go to all involved. At Sage, our vision is to be the business software company that everyone recommends and our Business Partners are central to helping us achieve this. The Circle of Excellence rewards the Business Partners who support this vision by providing our customers with a fantastic customer experience."
James Spencer, MD of Pinnacle, was delighted to receive the award for the sixth year. "Pinnacle takes special pride in delivering extraordinary customer service and experiences to our Sage ERP X3, Sage 1000, Sage 200 and Sage CRM customer base across the UK & Ireland. Customer service is core to our business strategy and by providing a superior service has earned the Pinnacle team this award for the sixth time. Serving our clients well is our organisations imperative and we will continue to grow on this success".
According to Jayne Archbold, Managing Director of Sage's Mid Market Division "This is the first year that I've been involved in the Business Partner awards programme and I'm really impressed with what I've seen so far. As well as the other finalists, Pinnacle in particular has done a fantastic job this year in providing first class customer services to its Sage customer base, with special commendation going to their outstanding services to Mid-Sized businesses. I believe we've all got another great year ahead of us in 2012. I'm confident that together we will succeed in getting even closer to our customers to provide them with an even better experience across the board."