Pinnacle selected by Sage as Customer Development Centre
December 24, 2008 | News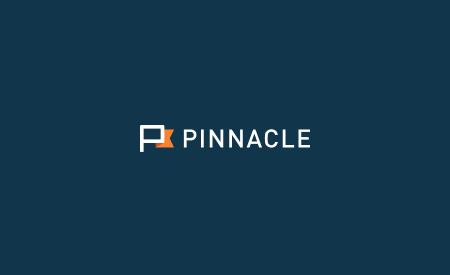 Pinnacle Computing has been selected by Sage to become an elite "Sage Customer Development Centre". The Customer Development Centres have been carefully chosen as Centres of Excellence to assist and advise on the best time to move through the range of Sage software.
Many Sage 50 customers recognise the requirement to change their Sage software as their businesses grow and processes become more complex. As a Sage Customer Development Centre, Pinnacle can offer reassurance by having a proven track record of working with and supporting Sage 50 customers through everything from straightforward upgrades to more complex migration projects.
As well as being fully Sage trained and accredited Pinnacle is also proud to hold the highest Sage accolade for outstanding customer experience within the Sage business partner network.
5 reasons to work with Pinnacle as a Customer Development Centre
1. Pinnacle can offer specialist help and has a proven track record in everything from straightforward upgrades to more complex Sage 200 and Sage 1000 migration projects.
2. Pinnacle has extensive knowledge of the Sage Accounting, ERP and CRM range of software solutions. Pinnacle understands that every business is unique and we will work with you to define the best solution for your business in terms of functionality and budget.
3. Pinnacle is supported by Sage, one of the UK's market leading software suppliers and have instant access to the Sage head office and technical support teams.
4. Pinnacle offers award winning customer experience with our "Sage Circle of Excellence" 2008 status.
5. In addition to specialising in Sage 50 to Sage 200 migration projects Pinnacle offers the full range of Sage services and solutions.
To find out more about how Pinnacle can help assess if your business processes and requirements have outgrown Sage 50 simply call the Pinnacle Customer Development team: T: UK 0845 120 0064 ROI 01 419 8990 e: sage@pinnacle-online.com