Pinnacle selected by Sage as Customer Development Centre 2010
March 17, 2010 | News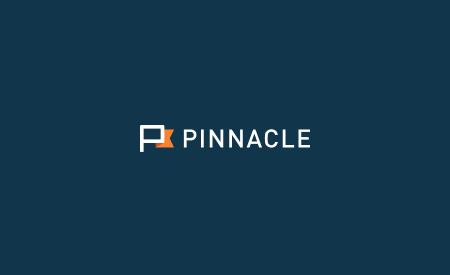 Pinnacle Computing has been selected by Sage to become an elite "Sage Customer Development Centre 2010". The Customer Development Centres have been carefully chosen as Centres of Excellence to assist and advise on the best time to move through the range of Sage software.
Many Sage 50 customers recognise the requirement to change their Sage software as their businesses grow and processes become more complex. As a Sage Customer Development Centre, Pinnacle can offer reassurance by having a proven track record of working with and supporting Sage 50 customers through everything from straightforward upgrades to more complex migration projects.
As well as being fully Sage trained and accredited Pinnacle is also proud to hold the highest Sage accolade for outstanding customer experience within the Sage business partner network.
5 reasons to work with Pinnacle as a Customer Development Centre
1. Pinnacle can offer specialist help and has a proven track record in everything from straightforward upgrades to more complex Sage 200, Sage 1000 or Sage ERP X3 migration projects.
2. Pinnacle has extensive knowledge of the Sage Accounting, Sage ERP and Sage CRM range of software solutions. Pinnacle understands that every business is unique and we will work with you to define the best solution for your business in terms of functionality and budget.
3. Pinnacle is supported by Sage, one of the UK's market leading software suppliers and have instant access to the Sage head office and technical support teams.
4. Pinnacle offers award winning customer experience with our "Sage Circle of Excellence" 2007, 2008, 2009 status.
5. In addition to specialising in Sage 50 to Sage 200 migration projects Pinnacle offers the full range of Sage services and solutions.
Customer Testimonals
Below are some customer testimonals from clients who have been migrated from Sage 50 to Sage 200 by Pinnacle. Clients commented on Pinnacle's professional approach and capability to migrate them at all stages of the sales cycle and would recommend Pinnacle to other businesses planning to migrate.
Ms. Glynis Walker Accountant, PEP Ltd - Feb 2010
"We had outgrown Sage Line 50 software due to the volume of transactions that were being processed; data corruption was a serious problem. Pinnacle suggested an upgrade to Sage 200 as a means to resolve this. The process started with initial consultations and demonstrations to make sure that the upgrade would be a good fit and to determine the best method of migration. The actual implementation itself was more complicated than we had envisaged as we wanted to make use of the extra features which Sage 200 can offer but with Pinnacle's help it was carried out on time and within budget. The upgrade has resolved all the previous issues with Sage Line 50 regarding data corruption as well as providing a better accounting system. We still rely on the Pinnacle support desk for queries with Sage 200 and find the staff to be extremely helpful and patient and very knowledgeable about the product. In short, we would recommend Pinnacle to anyone thinking of upgrading from Sage Line 50 to Sage 200."
Kevin Allen, Director, KBC Books - Feb 2010
"We took the opportunity to upgrade from Sage Line 50 to Sage 200 as part of a strategic review of all our business processing software. As well as the enhanced reporting and many additional features that Sage 200 gave us, we worked with Pinnacle to closely integrate our ordering and stock control within the new system. Pinnacle developed additional features in Sage 200 to enable us to significantly enhance our electronic ordering and stock data creation processes by auto- generating online purchase order lines, and providing a web based online lookup and search facility. At all stages of the planning, implementation and development of the integration project that upgraded Sage Line 50 to Sage 200 we were impressed with the professional expertise and approach that Pinnacle consultants offered. We are very pleased with the added value Pinnacle has provided, they are a pleasure to work with, and we would recommend their services to any Sage customers".
Matt Figgins, Finance Manager, Pentalver Transport Ltd - Feb 2010
"Thanks to Pinnacle for helping with our upgrade from Sage Line 50 to Sage 200. The process was remarkable easy thanks to Pinnacle's technical support and the training provided."
Ms. Hazel Rainey, Finance Manager, Interactive Ltd - Feb 2010
"As our business grew we had to upgrade Sage Line 50 to Sage 200 with the help from our Sage business partner Pinnacle. We found the service from Pinnacle first class. The changeover was very smooth and any problems were dealt with very quickly."
Claire Nissen, Accountant, System C Healthcare plc - Feb 2010
"As a rapidly growing group of companies we realised that Sage Line 50 was limiting us with regard to it's consolidation functions. We wanted a system that would enable us to report in detail for an individual company but also at group level. We also needed a straightforward, reliable automated consolidation process within the accounts program. Sage put us in touch with local Sage business partner Pinnacle who suggested that Sage 200 would be the best package for our requirements. We were taken through the benefits and features of Sage 200 and our questions/concerns were dealt with very professionally. The implementation, although complicated, was well structured and designed to cause minimal disruption to the Finance Dept. We have been using Sage 200 for over 18 months now and have recently upgraded to a newer version. We are very happy with the program. We have found that Sage 200 has solved the consolidation & reporting issues that we had with Sage Line 50. We use the Pinnacle support helpline whenever we have any queries about Sage 200 and the support staff are always responsive, helpful and knowledgeable about the product. We would have no hesitation in recommending Pinnacle to any company thinking of changing their Sage accounts program."
To find out more about how Pinnacle can help assess if your business processes and requirements have outgrown Sage 50 simply call the Pinnacle Customer Development team: T: UK 0845 120 0064 ROI 01 419 8990 e: sage@pinnacle-online.com