Property Group, Romans Manages Doubling in Turnover with Sage 200
March 5, 2012 | News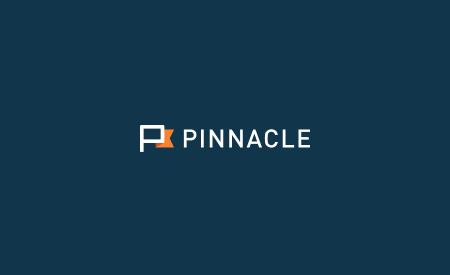 Growing from a Sales and Letting Business to a multi-disciplinary property group, Romans Group has committed to a strategy of technological investment in order to support its continued growth plans. Since Romans invested in Sage Software its turnover has doubled and is set to increase.
Coming into the twenty-fifth year of business, Romans Group employ around 400 staff in 24 offices, covering London, the east of England, the Home Counties and Wales. In 2011, the Group won the prestigious Sunday Times awards for Estate Agency of the Year and Lettings Agency of the Year and turnover for 2012 is expected to be in the region of £28 million. Romans Group has a diverse range of service offerings including estate agency sales and lettings, auctions, financial and mortgage advice, surveying, new homes marketing, land development and town planning, managing such a wide ranging business is no small task.
Managing a wide ranging business Romans recognised the need for a solid, integrated and flexible solution was crucial to support the group as it continued to grow. Romans committed to a strategy of technological investment and made the move to the Sage 200 Suite, with specialist module Project Accounting. The software was implemented by local Sage Business Partner Pinnacle.
Michael Palmer, Finance Director at Romans Group explains why migrating to Sage 200 was the right choice for them; "Having good, solid software in place is critical and we use Sage 200 across all four of the businesses, the great thing about Sage 200 is its flexibility on handling different costing structures. From my experience of other reporting systems, we just wouldn't have the same level of flexibility elsewhere. It's easy to set up different businesses on the system, meaning we can have a single system holding many different formats of income and business structures."
This strategy of being prepared to invest in technology has paid off; since Romans implemented Sage its turnover has doubled and is set to increase. Sage 200 has created a central point for monitoring money entering and leaving the firm across the entire group. Having this central access means the group is able to manage its finances more easily, while higher level management reporting gives Romans the confidence that management decisions are grounded in accurate, up-to-date information.
With ambitious growth plans in place Romans recognise the importance of not only choosing the right software solution for their business but emphasise the importance of choosing the right Sage Support Partner. Michael comments; "Our regular quarterly meetings with Pinnacle, where we discuss our plans, have helped to build a very good working relationship. We constantly strive to improve our IT platform to make our business even more efficient. If ever we have a hurdle to overcome or a specific objective to achieve and feel that the answer may lie in Sage, we can rely on Pinnacle to modify the system to help us. In addition, they are our eyes and ears on third-party solutions that can be integrated to solve a particular business challenge."
Pinnacle provides wide-ranging support throughout the Romans Group and the ability of the Sage 200 solution to grow in line with the changing needs of the Romans business means that significant untapped potential remains. Continued technological investment and Sage development are therefore key elements to Romans' growth plans. Plans currently on Romans' horizon include the automation of purchase order processing group-wide as well as the implementation of the Sage 200 fixed assets tracking module.
Michael emphasises the importance of continuing to invest in technology in order to achieve growth; "Romans is a dynamic company and standing still is not an option for us, especially in today's competitive marketplace. Sage 200 provides us with an innovative yet stable platform for consolidating and managing our expanding business, while Pinnacle maximises the value of our investment as a trusted extension of our team."
To view the full Romans Sage 200 Case Study simply click here