Sage Business Partner Pinnacle helps Northern Ireland businesses grow
January 13, 2011 | News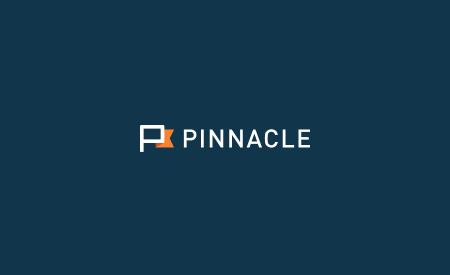 Not just small business - all business
Sage UK Ltd works with over 23,000 of the UK's largest, most successful businesses. Sage software supports their success with a wide range of business solutions, from accounting, HR and payroll software through to enterprise resource planning (ERP) and customer relationship management (CRM) solutions.
Across the UK, Sage can now claim to have users of its software in every postcode area and nearly half of all businesses are using a Sage product. On the global stage, Sage is gaining momentum and is now positioned as the third largest ERP supplier worldwide*. Recently launching its Tier One ERP solution, Sage ERP X3 into the UK market in October 2009, Sage provides a solution to UK businesses which have a global reach.
Some of Northern Ireland's foremost companies are building their businesses with Sage business management software implemented and supported by Sage's leading partner Belfast-­based Pinnacle.
Sage ERP helps Kingspan manage twelve factories in five countries
Kingspan Environmental & Renewables Ltd, a division of Kingspan Group plc, manufactures sustainable products for construction, commercial and domestic markets, with a particular focus on environmental and renewable energy solutions. Kingspan has been a Pinnacle customer for nearly a decade.
From the company's Portadown head office, Richard Gray, Systems and IT Manager, says, "We're an agile company and through all the acquisitions that have aided our growth strategy, we've implemented Sage. Today, every department in our organisation uses Sage software in some respect and we've yet to encounter anything it can't handle. Sage helps us manage 45 brands and over 50,000 invoices every month!"
Richard notes the flexibility of Sage ERP software to adapt to different requirements across the business: "With Pinnacle's help, we've done a fair bit of tailoring behind the scenes to support specific processes, all of which is completely invisible to our users."
UTV New Media rates Sage's 'strength and muscle'
Another long-standing customer is UTV, which also began working with Pinnacle nearly ten years ago. The company has diversified extensively in recent years from television to radio and online media outlets. Today, as well as operating Northern Ireland's most watched television channel, its business interests include broadband & telephony services UTV Internet (utvinternet.com), web services from Tibus (tibus.com), portals for jobs (recruitni.com), property (propertypal.com) and cars (utvdrive.co.uk).
MD of UTV New Media Jeremy Biggerstaff comments, "We use the same Sage ERP software across the organisation and have found it has the strength and muscle to do what we require remarkably well, even within such a diverse business as ours. The software also gives us clearer, better management control of a number of smaller companies that we're planning to grow. Sage has the breadth and depth of functionality to support us in acquiring new businesses and effectively managing our customers."
Jeremy praises the support received from Pinnacle, "The relationship is as strong as it ever was and that's all credit to Pinnacle. They're always there to support our different businesses in achieving their goals. We trust completely in their abilities."
Sage helps gem manage its global customer contracts
gem is one of Europe's largest leading independent providers of outsourced multi-lingual, multi- channel customer contact solutions. gem's Management Accountant Seaneen Weir relies on the flexibility of Sage 200 in managing their diverse range of customers. These include Channel 4, Clearwire Broadband, EA, Cisco, Microsoft and King.com.
Seaneen comments, "We're able to analyse our contribution against each customer P&L and report them individually, which really helps manage the business with the number of contracts we have."
Greg Ford, Managing Director, Mid Market Division, Sage (UK) Limited, comments, "We're proud of the rich diversity of the customers we serve through our solutions and their relationship with our Business Partners, such as Pinnacle here in Northern Ireland. Together in partnership, we have successfully tackled very complex and demanding needs by automating and simplifying complex business processes."
Helping hundreds of businesses
Pinnacle has enabled nearly a thousand businesses to improve their performance and profitability through the tailored implementation of Sage Accounting, ERP and CRM software. Pinnacle is itself an Ulster success story: from small beginnings 17 years ago, its turnover has reached nearly £9 million and it has ten offices across the UK and Ireland.
CEO Ken Montgomery sums up Pinnacle's winning formula: "We aim to be regarded as our clients' business partner, an approachable expert who is with them for the long haul and who understands the business challenges they face."
He adds, "Prospective clients are often surprised when they see the extent of the Sage range to support them in customer service, distribution and warehousing, enterprise resource planning, retail, and business intelligence...it's definitely not just about accounting software!"