Sage expands cloud portfolio with launch of Sage 200 Online
July 1, 2013 | News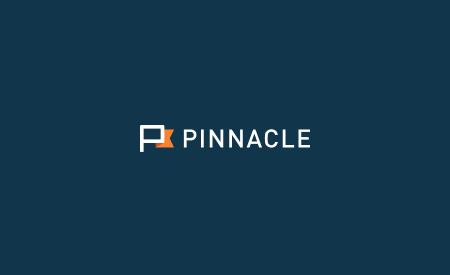 Pinnacle is delighted to announce that leading business software and services provider, Sage UK, has expanded its enterprise resource planning (ERP) portfolio for small, medium or growing businesses with the launch of Sage 200 v2013. Offering users the freedom to choose how they deploy, pay, and customise their software, the latest breed of Sage's leading SMB software – which brings financial and customer information together – is available both in the cloud and on premise as a fully customisable system, with flexible payment options.
Sage 200 is a direct response to the changing requirements of businesses that increasingly demand truly integrated front and back office applications to automate ever more sophisticated processes and join up all aspects of their business. Designed for scale, security, resilience and flexibility, Sage 200 provides customers with the software to control a host of business processes within one integrated business management suite. Sage 200 v2013 releases an online version of the solution in addition to the on premise suite, providing customers with choice of deployment and payment, and marking a major step forward in Sage's overarching cloud proposition.
"At Sage we're extremely proud to be able to offer our small and growing business customers' unrivalled flexibility and choice: the choice of accurate, timely financial data and the choice of an on premise or cloud-based solution that frees up their data so they can access it anytime, anywhere. With the option to pay monthly for the services they need, Sage 200 v2013 gives SMB customers a solution that can be used anywhere in the world and can grow with the business while keeping costs aligned with usage needs," explained Steve Attwell, Managing Director for Sage's Small & Medium Business Division.
As growing businesses increasingly want the freedom to choose how, where and when they access business-critical information, Sage 200 v2013 caters for every customer need and has the potential to transform the operations of businesses who want the best of on premise applications and those who want to capitalise on the benefits of the web.
Sage 200 has already established itself as the cornerstone for many growing businesses operations, and now with the launch Sage 200 v2013, organisations have even greater freedom to choose how they deploy, pay and customise their solution to meet their needs. As customers increasingly look to unlock the power of the web, Sage is already seeing growing demand for cloud-based ERP and Sage 200 Online is set to be a transformative solution for companies looking to begin their journey to the cloud.
"With the release of Sage 200 2013, we can now offer businesses the freedom of choice when it comes to deployment. There is a growing demand for access to business information from any place or at any time as workforces become more mobile. This release is significant as it demonstrates Sage's commitment to offering the customer freedom to choose between on premise or cloud deployment." commented James Spencer, MD of leading Sage Business Partner, Pinnacle
Sage 200 Online represents the next generation of business technology. Its launch shows momentum in the delivery of Sage's web strategy and the company's commitment to a consistent technology and platform strategy. Combining Sage's highly popular ERP solution with the Microsoft Azure cloud platform, it provides a powerful and non-disruptive answer both for new and existing customers as they migrate to the cloud.
Sage 200 Online is a significant addition to Sage UKI's Online family of software and services, which already includes pure play SaaS with SageOne, SagePay, mobile services and award winning managed services.