Sage has announced End of Mainstream Support for Sage Line 100
January 20, 2011 | News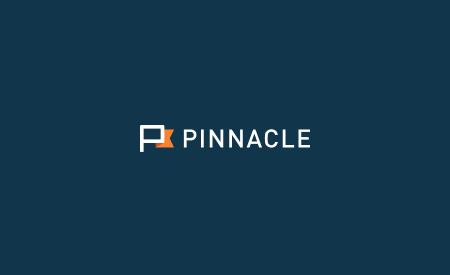 Sage has officially announced End of Mainstream Support for the once market-leading accounts and trading solution Sage Line 100. The DOS technology platform, on which Sage Line 100 is based, has become increasingly difficult to support on modern day hardware and software systems. End of Mainstream Support for Sage Line 100 has therefore been confirmed for 30th September 2012.
Sage Line 100 was introduced into the market in 1992 and offered a customisable and sophisticated business accounting suite. Modern technological advancements and Sage's capabilities to create the next generation of accounting, trading and business wide software solutions, led to the decision to develop its products in its marketing leading solutions such as Sage 200.
Pinnacle will continue to provide dedicated customer support to all of its Sage Line 100 clients who wish to continue using the solution. However Sage will no longer be able to guarantee that Sage Line 100 will be legislatively compliant and there will be no software updates, technical or development support. All Hot Fixes and Service Packs will also cease and feature requests will no longer be incorporated into the product.
Sage 200is the natural migration option for Sage Line 100 customers. As Sage's elite 'Customer Development Centre', Pinnacle can offer the expertise and experience required to take you seamlessly through the implementation process.
"Sage Line 100 had served us well, but we used it simply to generate and extract relatively high-level data. With a growing business to manage, we felt there was potential to do much more - and with greater efficiency - with support from the right technology."
Craig Billingham, Financial Director, Fin Machine Company
The Sage 200 Suite offers processes flowing into one another, staff collaborating more closely, and managers having an instant, accurate view of the whole company. Importantly, integrating back-office functions with customer-facing systems means that you have one view of your business so all aspects of your organisation can focus on delivering the excellent service that helps retain customer loyalty in today's highly competitive business environment.
Pinnacle and Sage have come together to host online webinars which will highlight the major product enhancements which can be gained from migrating from the Sage Line 100 to Sage 200. So for a definitive guide on migrating to Sage 200: Register Today! Or for more information on how the Sage Line 100 End of Mainstream support will affect your business contact Pinnacle Today!