Sage integrates iPhone and social media access into award-winning Sage CRM solution
March 1, 2011 | News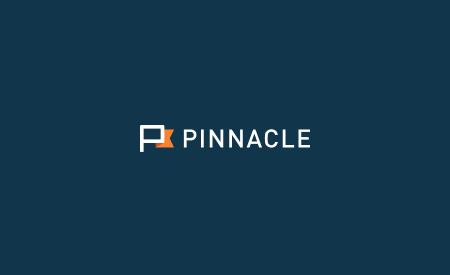 Available on premise, hosted or in the cloud, the latest version of Sage CRM transforms levels of accessibility, information management and customer insight.
Press Release by Sage UK: TFM&A London, 1st March 2011 - Sage (UK) Limited, a leader in business software and services, today strengthened its range of mid market solutions with the launch of it's customer relationship management software, Sage CRM v7.1, which is designed to give businesses the freedom to choose how, where and when they manage critical customer information.
Sage CRM v7.1 offers users fast and flexible accessibility to customer data, contacts and calendars, thanks to powerful new MS Exchange integration and a choice of cloud, hosted or on-premise deployment options. With Twitter and LinkedIn integration as well as mobile deployment and an optimised iPhone experience, the new solution also gives 24 hour access to business-critical information regardless of location, enabling businesses to operate in the way they want.
"Whether in the office or on the move, Sage believes software should make it easier for people to do business and our latest version of Sage CRM builds on this commitment by giving customers the flexibility, reliability, security and support to connect services and view their customer data in a way that best suits their needs now and in the future," explained Greg Ford, Managing Director, Sage's Mid Market Division.
New design for greater ease of use and customisation
Sage CRM v7.1 now features:
Sage CRM Interactive Dashboard for users to manage their business, priorities and key accounts from a single screen and new Sage CRM Report Charts for at-a-glance insight on business performance
Sage E-marketing, which offers a simple 3-step wizard to execute e-marketing campaigns quickly and easily with a choice of over 90 professional templates, as well as simple campaign cloning to re-produce winning campaigns and a ready-made marketing campaign workflow out-of-the-box
Real-time synchronisation between Sage CRM and MS Exchange for seamless calendar and communications management anytime, anywhere, regardless of device or location
Twitter integration, empowering businesses to manage leads and customer interactions on Twitter from within Sage CRM
Sage CRM for iPhone with the ability to update and access real-time customer information, view customer cases and manage opportunities and leads on the move.
Delivering accurate information for greater decision making
To empower businesses to best communicate, collaborate and compete, Sage CRM v7.1 integrates seamlessly with Sage's many ERP suites - including Sage 200 and Sage ERP 1000 - as well as other Sage business applications to bring together multiple data sources for the most accurate customer insight.
"By connecting the most relevant and real time information from across the business, Sage CRM is a powerful business tool that can play a fundamental role in facilitating joined-up thinking, informed decision making and greater business performance across an organisation," added Sage's Greg Ford.
Implemented by over 10,000 organisations in 70 countries worldwide, Sage CRM provides an unrivalled gateway to CRM success for businesses of all sizes and complexities. The new suite will be available in the UK from April 2011 - for more information please visit www.sage.co.uk/crm
-ENDS-
About Sage CRM
Sage CRM is used by over 10,000 organisations in 70 countries worldwide to manage their critical sales, marketing and customer service activities every day. Award-winning Sage CRM equips businesses with the tools they need to find new customers, close sales faster and build lasting, more profitable relationships across all channels. Regardless of how, when or where customers, partners and prospects choose to interact with your business, Sage CRM provides a decisive advantage by delivering a comprehensive, easy-to-use system to successfully manage these relationships. Thanks to its ERP integration capabilities, the Sage CRM front-office is powered by data from the back-office to give sales, marketing, customer service and other front-office staff a true 360 degree view of customers across front- and back-office functions, differentiating it from many other CRM solutions in the market today.
Visit the Sage CRM Ecosystem at http://www.sagecrm.com/ to join the conversation on our user and partner communities and to access the full range of Sage CRM apps and extras.
About The Sage Group plc
The Sage Group plc is a leading global supplier of business management software and related products and services, principally for small to medium-sized enterprises. Formed in 1981, Sage was floated on the London Stock Exchange in 1989. Sage has 6.1 million customers and 13,400 employees worldwide. We operate in over 24 countries covering the UK, Europe, North America, South Africa, Australia, India and China. For further information please visit http://www.sage.com/.