Sage shows the importance of being Connected with the launch of Sage 200 v2011
August 31, 2011 | News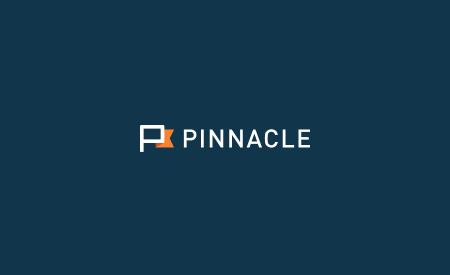 Pinnacle has launched the latest version of market leading Sage 200 v2011. With mobile deployment, integrated CRM, Business Intelligence and financials, Sage 200 v2011 transforms levels of accessibility, information management and business insight.
Staying Connected
The improved Sage 200 Suite gives users to freedom to choose how, when and where they access business critical and real-time information. Through integrated business Intelligence (BI), customer relationship management (CRM) and financial management Sage 200 v2011 emerges as a highly functional and flexible enterprise resource planning (ERP) package.
Integrated Software
Sage 200 v2011 is a business solution platform which makes it easier for you to do business. Through integrated Customer Relationship Management (CRM), Business Intelligence (BI) and financial management the Sage 200 Suite automates complex business processes, provides greater efficiencies and an instant complete view your business. With a flexible report designer, intuitive dashboards and integrated CRM and BI, Sage 200 transforms information management, providing unrivalled business and customer insight without unnecessary complexity or costs.
"By connecting the most relevant information from across the business in real-time, Sage 200 v2011 is a powerful business tool that plays a fundamental role in driving collaboration, facilitating joined-up thinking and enabling greater performance across a business," Steve Attwell, General Manager, Sage's Lower Mid Market & Channel Division.
With Sage 200 v2011 the Sage 200 Suite has increased its mobile integration to include iPhone and iPad. Additionally it's improved mobile functionality, virtualisation and browser-based support, actions such as PO authorisation, timesheets and expenses or customer interactions, can now be explored on the move in real-time. Sage 200 Mobile provides the flexibility to access and input to business-critical information as and when they need it, regardless of location.
"In today's fast-paced business environment, access to accurate, up-to-date information in the field can make the difference between converting a sale and losing one. With integrated CRM and mobile access on BlackBerry and Apple devices, Sage 200 v2011 makes it easier than ever for business professionals to join up all aspects of their organisation and streamline financial and operational processes to identify opportunities for innovation, productivity and growth and ensure they are capitalised on" Steve Attwell, General Manager, Sage's Lower Mid Market & Channel Division.
Growing your business
The Sage 200 Suite defines the moment when a growing business seeks more integration and efficiency across its increasingly complex organisation and wants the flexibility and freedom to choose how their solution evolves with their business. Scalable, secure and simple to use, Sage 200 v2011 offers businesses a customisable platform that is quick to implement and future proofed. Implemented by over 4,250 organisations in the UK, the Sage 200 Suite provides an unrivalled gateway to business success for growing organisations.
"The release of Sage 200 v2011 shows positive investment and a dedication from Sage to create a business platform which supports business growth. Consumers can be confident that the Sage 200 Suite offers a solid and progressive roadmap for the future which will move forward in tandem with their business." James Spencer, Managing Director, Pinnacle Computing