Sage UK & Pinnacle partner with CIM Ireland for Marketing Excellence Awards 2012
June 29, 2012 | News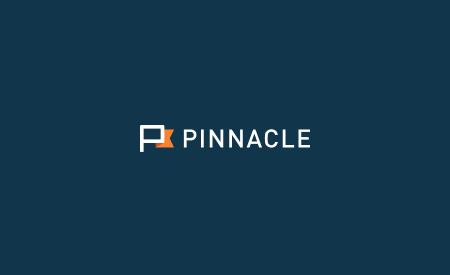 Sage UK & Pinnacle partner with CIM Ireland for Marketing Excellence Awards 2012
Amid the excitement of the Irish Open, Sage UK and Pinnacle were among CIM Ireland's key partners who attended the real 'tee-off' which took place at the MAC, Belfast, launching the prestigious Chartered Institute of Marketing (CIM) Ireland Marketing Excellence Awards 2012.
The annual awards provide the opportunity for companies and the marketing and sales professionals that lead them to showcase their campaigns and the positive impact they have had within their particular industry. Winners will be recognised by CIM, the largest organisation for professional marketers in the world, at an exciting ceremony taking place in Titanic Belfast on the 7th November.
Key partners, event support partners and the CIM Ireland Management Board were joined by Jim Fitzpatrick, BBC Business Correspondent and host of the Awards, at the MAC to officially open the 2012 awards for entries.
Speaking at the launch CIM Ireland Chairman, John Edmund Hon. FCIM, said:
"Northern Ireland industry, across all its sectors, has shown a remarkable ability to respond purposefully to the opportunities that have arisen through the continuing economic downturn. We have seen some great marketing campaigns launching over the last 12 months with geographic market expansion and new product and service developments becoming commonplace, not only amongst our largest companies but also in the SME sector. CIM is really looking forward to seeing how these campaigns were conceptualised, delivered and evaluated.
"The organisations that have delivered successful campaigns will already have been rewarded by growth in their business and should be on their way to achieving their 'bottom-line' objectives but we know from past history that recognition from CIM also means a lot for the team involved and to potential customers, who tell us they recognise that companies that get their marketing right tend to be those that make the best suppliers and the strongest brands.
"CIM, now in existence for 101 years, is universally recognised as setting the benchmark for the education and accreditation of marketing professionals. With our partners and supporters we look forward to a spectacular awards event on the 7th November when we can say well done, we are 'mightily impressed' and to those who are not represented – look what you can achieve when you take marketing seriously."
Dr Vicky Kell, Director of Trade from Invest NI, added:
"This is the 3rd year Invest NI have worked with CIM Ireland and the standard of entries never ceases to amaze us. It is vital that companies in Northern Ireland can create and deliver exciting campaigns both here and abroad and we're delighted to support and encourage marketing professionals and especially in relation to export marketing."
Sage UK's General Manager, Bob Anderson, added:
"Sage UK is always interested to see how companies combine the latest technologies with traditional mediums to deliver integrated campaigns. The CIM Ireland Marketing Excellence Awards attracts the highest standard of entry and represents the top marketers in Ireland. We're delighted to support these awards and look forward to seeing this year's talent."
Pinnacle's Commercial Director, Siobhan Marley commented:
"Pinnacle & Sage UK are delighted to once again support marketing excellence in Ireland. Businesses should grasp this opportunity to showcase their marketing achievements and demonstrate how they translate their customer needs with their company offering and marketing strategies".
There are sixteen award categories which are divided under three headings: Industry, Campaign/Professional and Individual/Professional Achievement. Key business partners include Invest Northern Ireland, Pinnacle & Sage and Kantar Media. Event support partners include Belleek Living, eyesparks, Presseye, Stakeholder Group and Titanic Belfast as venue partner.
For more information on the award categories and tips on what makes a winning entry please go to www.cimireland.net.
CIM Ireland Award categories 2012 are as follows:
Industry
1. Engineering Sector
2. Food & Drink Sector
3. Chemicals, Plastics, Pharmaceuticals and related
4. Alternative Energy & other Green Technologies
5.IT Industry Software and Hardware Sector
6. Building and Civil Engineering Industries
7. Tourism and Hospitality
8. The Arts, Heritage & the Creative Industries
9. Business Services Sector
10. Social Economy Businesses, Charities and other non-for-profit.
11. Retail Sector
Campaign/Professional
12. Best Sales Campaign – Traditional, Online and International Marketing
13. Best Brand Development Campaign
14. Best New Product / Service Campaign
Individual/Professional Achievement
15. Senior Marketing and Sales Professional of the Year
16. New Marketer of the Year