Stepping into Scottish Territory
March 30, 2006 | News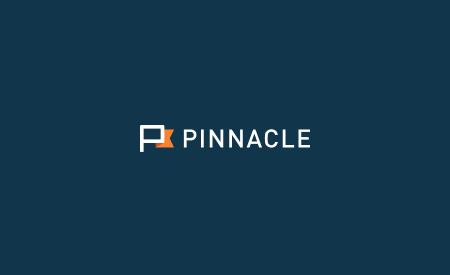 The Pinnacle team have launched their brand and software solutions into the Scottish marketplace to supply, implement and support Sage Enterprise - the market leader in Enterprise Resource Planning (ERP) software solutions.
To secure and reaffirm Pinnacle's latest commitment they have acquired in full Glasgow-based Dunedin International Ltd. Dunedin is a top performing Sage Enterprise Business Partner and their client base will add to Pinnacle's existing portfolio. Pinnacle's employee numbers have now expanded to more than 50 and the Group boasts in excess of 250 clients across the UK and Ireland.
Bruce Delvin, Business Development Manager at Dunedin, who joins the Pinnacle team openly welcomes this latest development:
"Pinnacle's move to acquire Dunedin is extremely positive for Dunedin's existing Sage Enterprise clients as Pinnacle has a wealth of experience in providing these solutions and an excellent reputation for supporting their clients. We now have the backing of a professional and successful group, who are a well-established player in the ERP software arena. Scottish businesses that come in contact with this firm will be suitably impressed!"
Ken Montgomery, the visionary Managing Director of Pinnacle, has always been attracted to the potential in the Scottish market and feels this latest marketplace penetration will compliment Pinnacle's next period of growth. "Pinnacle can offer and provide full geographic support for Scottish Businesses who need experienced and expert consultants to entrust with the task of integrating ERP solutions into the heart of their business".
Already based in Belfast, Dublin and Liverpool Pinnacle's growth and consistency in being a leading Sage Enterprise Business Partner has enabled them to spring board this new geographical market.
"As Pinnacle operates in both the UK and Ireland, we believe in local support for all our clients who operate on both sides of the Irish Sea. That is why we have placed a strong team in Glasgow, Belfast, Dublin and Liverpool," concludes Montgomery.