The Time Has Come for Local Businesses to Achieve Marketing Excellence
June 26, 2011 | News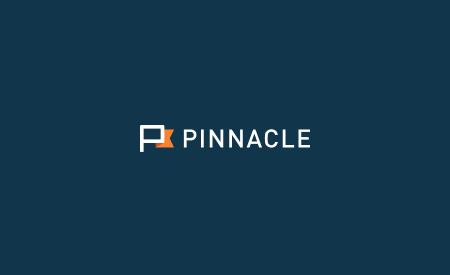 The clock is ticking and it's time for local companies to start their entries for this year's Chartered Institute of Marketing (CIM) Ireland's Marketing Excellence Awards. The Awards, which are being held on the 100th anniversary of the establishment of The Chartered Institute of Marketing, will provide marketers with the opportunity to demonstrate the positive power of marketing. They will recognise the contribution that marketing makes to an organisation's bottom line and long term future.
Key partners, event support partners and CIM representatives attended a reception in the Lord Mayor's Parlour before the Awards launch at Belfast City Hall. Entry to the awards is free and the deadline for entries is 4pm on Thursday 8th September. The winners will be announced by television personality Sarah Travers at a Gala Banquet in the City Hall on Thursday 3rd November 2011.
Bob Anderson, General Manager for CRM & Enterprise at Sage, said:
"In a crowded communication market place, getting the right message to the right people at the right time and in the right way is essential. Smart tools in the hands of smart Marketing people can make the difference between success and failure in a difficult economy. The cream of the Marketing community are spending and evaluating their budgets wisely to make the greatest impact. We're delighted to support these awards that allow the very best from the world of Marketing to stand up and be applauded."
Dr Vicky Kell, Trade Director at Invest Northern Ireland, said:
"It's now more important than ever for Northern Ireland companies to be creative, make their mark and gain market share. With the focus on return on investment and making every marketing pound count it can be difficult for marketers to have the opportunity to experiment and innovate. That's why those who have pushed the boundaries and succeeded deserve to be recognised. For this reason I would like to encourage local companies to enter the CIM Ireland Marketing Excellence Awards 2011."
Peter Fyffe-McFadden, Regional Director Northern Ireland of Kantar Media, said:
"We are delighted to be a partner for this year's CIM Marketing Excellence Awards, particularly given that it's the centenary of CIM. The Award categories have all been refreshed this year and there are even more categories than last year so there really should be something suitable for every type of company, as well as sales and marketing individuals."
Charles Fulton, Chair of CIM Ireland, said:
"This centenary year of CIM celebrates the positive power that marketing has had on business and the economy over the past 100 years and marks the Institute's commitment to supporting the evolving needs of marketers into the future. In the current climate Northern Ireland businesses need to work harder than ever to attract and keep customers. We believe that the Marketing Excellence Awards offer businesses the ideal opportunity to highlight their successes and strategies employed, not only to stay in business but in some markets, to excel in these very challenging times.
"We would like to thank all of our key partners and event support partners for their commitment to the CIM Ireland Marketing Excellence Awards."
There are twenty award categories which are divided under three headings: Industry, Campaign and Professional and Individual & Professional Achievement. Key partners include Invest Northern Ireland, Kantar Media and Pinnacle & Sage. Event support partners include eyesparks, Presseye, Belleek Living, Castle Catering and Stakeholder Group.
For more information on the award categories please go to http://www.cimireland.net/