What is Digital Transformation, and Why Does Your Business Need It?
October 28, 2021 | News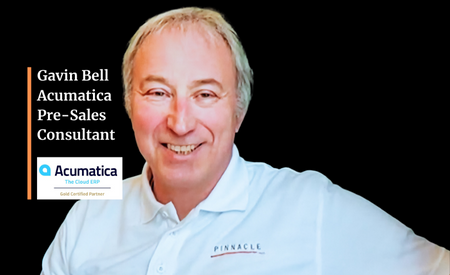 No matter what your company's vision for the future is, that vision must include digital transformation. It's no longer a question of if your business will embrace digital transformation, but when.
What is Digital Transformation?
Digital transformation is the process of migrating your firm's analog data, legacy systems, and manual processes to a single modernised cloud-based platform. But digital transformation is much more than simply moving your company's data from one place to another.
True digital transformation creates an entirely new framework that enables systems and processes to work together. You gain better intelligence about your business and actionable insights that can enhance almost every aspect of your organisation, including but not limited to manufacturing, finance, HR, fulfillment, and customer service.
Does My Organisation Need Digital Transformation?
Yes, your organisation should absolutely pursue digital transformation. If what we've covered already hasn't convinced you, then here are 7 reasons that we think will convince you that your organization needs to undergo a digital transformation:
Optimised data collection: Every company collects tons of data about their customers (or at least they should), but what companies are using that data to its full advantage? Digital transformation creates an environment where the right data is collected at the right times and used in new ways to drive the business forward.
Better resource management: Is your company running on disparate software, systems, and databases? Think about how much time and money is wasted searching for data or relying on multiple systems that hold redundant information. Digital transformation brings all of your firm's resources and data into one central location that's easier to manage and enables a more consistent experience for both staff and customers.
Data-lead customer strategy: Digital transformation will give you an entirely new way to understand your customers and what they need. Whether you want to grow your customer base or increase customer retention (or both) you can use the data gleaned from your cloud-based system to develop an even more customer-focused business strategy.
A superior customer experience: Low prices,lightning-fast delivery, and infinite choice. Customers nowadays expect nothing less. And you can't compete on any of those points if you're still using your legacy systems. Digital transformation is essential if you're aiming to outdo your peers on customer experience.
Gartner reports that two-thirds of companies say they are competing almost exclusively on customer experience. That number is only expected to rise in the next decade, especially when experts are seeing that even a slight bump in customer experience scores can lead to millions of pounds of increased revenue.
Increased profits: Digital transformation helps cut costs and increase efficiencies in any number of ways across the board. That means profits are increasing for those companies who embrace digital transformation.
Quicker decision making: After digital transformation, the data can be converted into valuable business insights that can be interpreted more easily, and even in real-time. This enables leaders to make more informed decisions more quickly than ever before.
Enhanced efficiency: One of the results of undergoing digital transformation is having a more streamlined workflow and an elimination of bottlenecks. Teams break out of silos and work more collaboratively and efficiently. Once manual tasks will now be automated. This empowers team members to work more efficiently and improve their productivity.
How Pinnacle Can Help with Digital Transformation
Digital transformation is not just the latest corporate buzzword. It is fundamentally changing the way business is done. If your organisation isn't pursuing digital transformation, then you're falling behind.
As an Acumatica Gold-Certified Partner and the UK and Ireland's leading business solutions provider, we are ready and able to help lead your organisation's digital transformation.
Acumatica is an award-winning Cloud ERP solution that can be tailored to your business, thereby accelerating your return on investment, and decreasing the time spent training employees.
If you would like to learn more about cloud-based ERP software or to schedule a free Acumatica demo, then contact our team today! You can also join our "Acumatica Lunch & Learn" online demonstrations to learn more while enjoying lunch on us!