Zaha Hadid keep Track of Costs and Deadlines with Sage 200
November 20, 2012 | News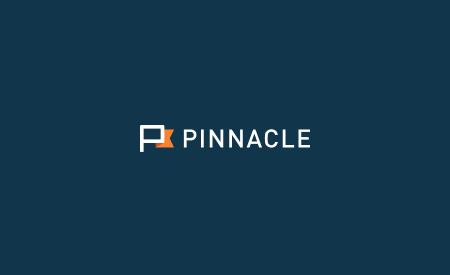 Recognising the need to become more commercial, London based International Architects, Zaha Hadid, implemented Sage 200 with Sage Business Partner Pinnacle.
Growing from a small studio in London with only three employees, the past 30 years have seen Zaha Hadid design many landmark buildings globally including; Cardiff Bay Opera House, Dubai Financial Market and most recently the Aquatics Centre used during the London Olympic Games.
Although the firm had been running prestigious projects, general manager, Christian Gibbon recalls how they recognised the need to become more commercial as an organisation. Management of Admin and Finances within Zaha Hadid had to date been completed with tools such as Excel spreadsheets. There was no way to monitor with ease the costs and fees associated with individual projects.
"In a sense, the architects had become a little spoilt," says Christian. "I don't mean that in a bad way – but because information wasn't easily available to them they just assumed that what they were doing made a profit."
Sage 200 was decided on firstly as Christian wanted a well-established package system and secondly they needed a system which would integrate with their Union Square Workspace document management system.
Collaboration between Pinnacle and Union Square enabled the Sage 200 and Workspace integration. The integration between the two packages allows invoicing details to be transferred and provides report information regarding resource allocation across the company.
"It's changed the way architects go about their daily work," says Christian. "At any time, team leaders can look at how far they are in a project and the projected costs on it."
Richard Sadler, Business Development Director of Pinnacle commented, "We are excited to be part of Zaha Hadids success story, our focus on delivering manageable solutions with Sage 200 means that Zaha Hadid can focus on the key elements of their business, confident that the operational processes are being taken care of by the Sage 200 platform".
About Pinnacle
Pinnacle is a leading Sage Business Partner servicing over 1000 Sage customers throughout the UK and Ireland from 12 local offices including London. Pinnacle supplies, implements and supports the full range of Sage Accounting, CRM and ERP Solutions including; Sage 200, Sage CRM, Sage SalesLogix, Sage ERP 1000 and Sage ERP X3. Six times winners of the Sage Circle of Excellence Award, including 2011, Pinnacle prides itself in providing extraordinary levels of customer service and support.