Large Construction Firm opts for Sage Line 500
March 30, 2006 | News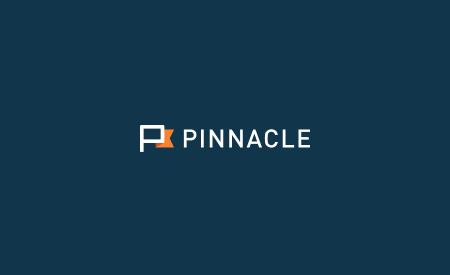 The team at Pinnacle Computing has won the contract to supply and support Sage Line 500 for JH Turkington & Sons Ltd. Established almost 50 years ago in general building, Turkington's has now expanded to encompass the manufacture of building products and operates a dynamic property development arm.
Hats off to Pinnacle's new contract with J H Turkington & Sons Ltd. Pinnacle will supply this large construction firm with Sage Line 500 for their distribution, finance and contracting business needs.
Turkington's operates from Northern Ireland and services provided by the company include construction, residential and commercial property development, civil engineering products, manufacture & installation of PVCu windows, doors & conservatories, manufacture & supply of precast concrete products and bespoke joinery products to customer requirements.
As management at Turkington's had been issued with an "end of life" statement from their current software suppliers, the search was immediate to find a solution and provider that would offer them security of investment while accommodating and supporting their business processes. Exemplary support service and pedigree of the software house were top priorities.
The Pinnacle team was able to demonstrate to Turkington's that not only could they offer a credible software solution but also a dedicated support team and an experienced consultancy base that would properly manage the implementation and provide a high level of support in years to come. The team at Pinnacle will be implementing a 32-user Sage Line 500 system across the company. The solution will include software for their contracting, production, distribution and finance business processes.
Sage Line 500 will significantly automate Turkington's contracting processes with core modules including subcontractor, contract sales and contract costing modules. Sage Line 500 also addresses Turkington's distribution functions through its leading industry specific modules including inventory control, sales invoicing & analysis and sales order processing to achieve firm management control.
Sage Line 500's firm management reporting and Business Alerts will help Turkington's maximize business information. The Business Alerts module will allow users at Turkington's to manage through exception by giving proactive warnings when action is required, allowing them to focus on quality of information available rather than quantity. When key events or circumstances occur, key players will be notified through a dynamic Alerts system, which will automatically advise them of delays, variances or changes in demand.
One of the main advantages of Sage Line 500 is its flexible design. Through "Db Fax", automated faxing, Turkington's will be able to save money as their business documents can be automatically faxed directly from their core business applications with just a couple of mouse-clicks. Therefore, documents such as purchase orders and sales quotations can be extracted from Sage Line 500 and automatically sent to the recipient from the sender's desktop.
Peter McNamee, Finance Manager at Turkington's, comments, "We are looking forward to increased business control that this solution promises. Sage Line 500 will provide us with a comprehensive reporting structure equipping management with timely and vital business information to accommodate current and future business demands".
Pinnacle is providing Turkington's with a scalable solution to support its goals for strategic growth and enhance its competitive advantages in the construction and building industry.