Pinnacle brings home Sage 'Circle of Excellence' Award for the 5th year running!
November 3, 2010 | News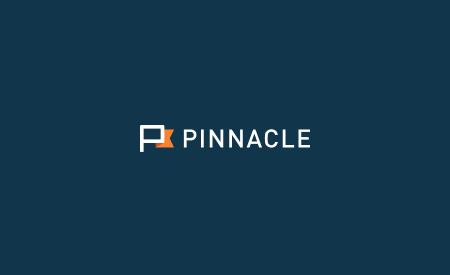 Sage UK, the leading business software and services provider, has today honoured local software company Pinnacle, in the Sage Circle of Excellence awards.
Launched six years ago, Sage's Circle of Excellence recognises and rewards its 15 leading Business Partners who provide outstanding customer service and whose customers are the most likely to recommend them to friends and colleagues.
This is the fifth year that Pinnacle, who specialise in supporting the full range of Sage Accounting, ERP and CRM software solutions has been named in Sage's Circle of Excellence.
On presenting the award to James Spencer, MD Pinnacle, Paul Stobart, CEO, Sage UK and Ireland commented: "I'm delighted to present this award to Pinnacle. Today's competitive climate means that it is more important than ever for UK Businesses to stay close to their customers and deliver an outstanding service, so my congratulations go to all involved."
He continued: "Our Circle of Excellence Awards programme is testament to our passion for delivering an outstanding customer experience and we are pleased to be able to recognise our Business Partners that are helping us to do this. We've been extremely impressed with what we have seen this year and are confident that in the year ahead we will succeed in getting even closer to our customers to provide outstanding service."
James Spencer, MD of Pinnacle, said "We are delighted to win this award. This is the fifth year that we have successfully maintained exceptional levels of customer service to our Sage customer base. The accolade is testament to the hard work the Pinnacle team has put to delivering first class Sage support and proactive customer service but also it is great to receive this type of endorsement from our customers. We would like to thank all of them and we look forward to developing these relationships into the future."