Pinnacle expands with acquisition of Plus One Ltd
October 2, 2011 | News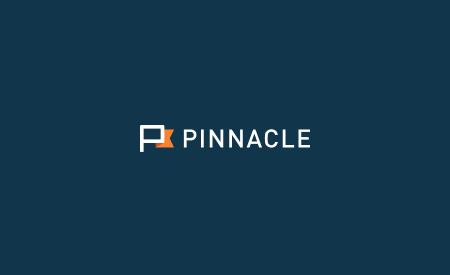 Pinnacle expands with acquisition of Plus One Ltd
Leading software company today marks its 14th acquisition as part of a multi-million pound expansion plan to position it as premier provider of business management software solutions across the UK and Ireland.
Pinnacle Computing Ltd, who is recognised as a leading provider of Sage Software, has acquired Plus One (Computer Services) Ltd an Aberdeen based Software Company for an undisclosed sum. The expansion strengthens Pinnacles' presence in Scotland, which already has an office in Glasgow, by adding 5 staff and over 75 Sage customers to an already rapidly growing number of customers now in excess of 1,000. The expansion also increases the number of staff currently employed by Pinnacle across the UK and Ireland to 85 people, with turnover of £9million.
James Spencer, Group Managing Director of Pinnacle, said that the acquisition of Plus One Ltd underscores its vision of providing world class business management software solutions locally.
"As a nationwide supplier of business management solutions Pinnacle believes that core to our business success is the ability to provide our clients with a local presence. That is why we established a presence in Glasgow some years ago and why today we are announcing a further expansion of our Scottish operations.
"Our acquisition of Plus One Ltd provides a good strategic fit as it's a fully accredited provider of Sage products with an excellent customer base. We believe our range of expertise and capabilities across Sage Accounting, enterprise resource planning (ERP) and customer relationship management (CRM) software solutions combined with local delivery will further enhance our ability to grow across Scotland."
Plus One Ltd, who will now trade under the Pinnacle brand, was established 18 years ago by trio Val Thomson, Jennifer Macdonald and Fiona Thomson and in recent years were announced as a centre of excellence for 'Customer Development' by Sage. Plus One Ltd is the largest Sage supplier in the North East region.
Jennifer Macdonald, Plus One Ltd Director, is delighted with the acquisition by Pinnacle commenting,
"We felt it was very important that we partner with a customer service focused business such as Pinnacle who has a range of expertise to satisfy our customer demands. As a result we will be able to strengthen our business offering under the Pinnacle brand and be part of a bigger network of Sage providers across the UK and Ireland".
In recent years Pinnacle has rapidly expanded throughout the UK and Ireland with the opening of 11 offices, including strategic acquisitions geographically. Pinnacle is part of Sage UK's 'Circle of Excellence' reserved for leading Business Partners who provide outstanding customer service and whose customers are the most likely to recommend them to friends and business counterparts.