Pinnacle Scoops Sage User Network Business Partner of the Year 2012 Award
February 14, 2013 | News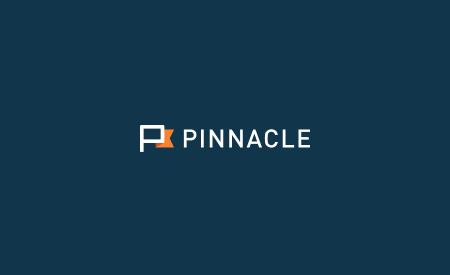 Pinnacle, a nationwide supplier of Sage Accounting, ERP & CRM software solutions, has been awarded the Sage User Network's "Business Partner of the Year 2012", as independently voted by Sage Enterprise customers. The prestigious accolade was presented at the Sage User Network Group's AGM on the 13th February 2013, reflecting Pinnacle's commitment to providing outstanding Support, Consultancy and Account Management to its Sage Enterprise customer base throughout the UK and Ireland.
The Sage User Network is an independent body representing Sage users. Sage Business Partners are surveyed annually and awarded for service by its members. Nicole James, Operations Director of the Sage User Network, commented on Pinnacle's achievement:-
"We are delighted that Pinnacle has been recognised for providing excellent service to its diverse customers and awarded 'Business Partner of the Year 2012'. As the survey is completed by our members based on their experience of the service they have received, it makes the award unique as it is not based on sales figures."
James Spencer, MD of Pinnacle, believes the award is testament to the Pinnacle team's focus in developing customer partnerships and providing extraordinary customer service.
"2013 sees Pinnacle celebrate its 20th year in business and the appointment by the Sage User Network as its Business Partner of the Year 2012 is a timely announcement, reinforcing our commitment to our Sage customer base.
Customer service remains core to Pinnacle's business strategy and we are passionate about helping our customers discover their business potential through Sage technology and services.
This award is special to our business as our customers independently assess our service from delivering software support, providing value added Account Management, right through to projects being delivered on time and to budget".
Steve Naylor, IT Manager of IAE, a Pinnacle Sage ERP client and a member of the Sage User Network Group, commended Pinnacle's achievement:-
"Since recently moving our Sage ERP support contract to Pinnacle, I have found them to provide excellent quality of service, coupled with a flexible approach. The support desk is responsive and their knowledgeable technical advice has ensured that I will continue to be a long standing satisfied customer."