Sage 200
ASE Corporate Eyecare can focus on the future with Sage 200
ASE Corporate Eyecare can focus on the future with Sage 200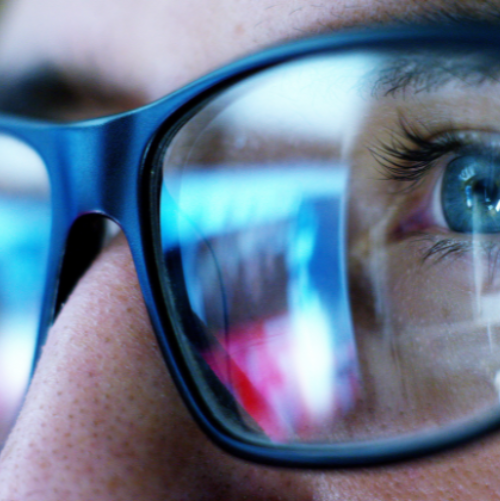 Customer Profile
ASE Corporate Eyecare Ltd has been providing specialist corporate eyecare services to the public and private sectors since 1991. Through a consultative approach and tailored employee EyecarePlans, ASE helps clients to achieve compliance with EC legislation around eyecare for VDU users (users of monitors and screens), drivers and wearers of prescription safety spectacles. Many clients enhance provision with additional benefits beyond the basic legal entitlement.
The Challenge
As the business grew over the years, concerns arose about the scalability and security of the accounting software then in place.
"We purchased our original accounting software when the business was much smaller. We'd stretched it beyond what could be reasonably expected and it no longer offered the flexibility we required."
The Solution
In December 2007, the search began for a new solution to support ASE's business ambitions. After a careful review of the market, the company selected Sage 200 as a well established software solution that would not only meet its immediate requirements but would cope with future business expansion.

The project went smoothly and came in on time. All in all, the implementation took just over six working days from start to finish. This timeframe included installing the software, testing and training. Pinnacle Computing also wrote a special module for the business to export data from the billing application and import it seamlessly into Sage 200.
"We're about to close our first financial year with Sage 200, and Pinnacle have built a lot of trust with us over the past twelve months. They always answer our queries promptly and professionally. I love the way we simply log a call and then they dial in, take control of our system and solve a problem right before our eyes. The back-up they provide to our business is invaluable."
Jane Kent, Financial Director
ASE Corporate Eyecare
The Benefits
The arrival of Sage 200 has greatly improved efficiency within the business. Rather than manually re-entering data, all Eyecare Plans are now quickly and efficiently scanned and read into the bespoke billing application.
The data is then pulled across into Sage 200 to generate sales invoices automatically. This has increased productivity and released time for higher value work. Accuracy has improved too, which has the knock-on benefit of reducing customer queries.
"We used to collect – and then duplicate – spiralling volumes of data, which was very inefficient and time consuming," comments Jane. "Single data entry has removed a whole layer of effort.
The Future
The ASE telesales team has been using ACT! Sage's best-selling contact manager for about a year and, in doing so, has built up reserves of client knowledge. To capitalise on this information, there are plans to move to a more comprehensive customer relationship management system in Sage 200 CRM. This will help to create a 360 degree view of all customer activity and interaction.